With striking mountains, castles and lakes, Slovenia showcases the best Central Europe has to offer. Alongside the draw of hiking and skiing, its real unique charm lies in the historic cities and towns. The town of Bled is a natural beauty set on a glacial lake fed by thermal springs, whilst the city of Ljubljana is a hub of activity and art.
Best Slovenia Trips
Slovenia is beautiful. There's no better way to describe it. It's the only country in Europe that combines the Alps, the Mediterranean, the Pannonian Plain and the Karst. The changing landscape is constantly surprising, time and again. You can have...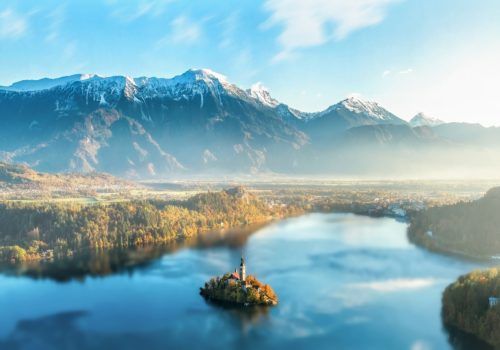 Take yourself for a ride in this gay cycling trip in Slovenia to one of the most underrated destinations in Europe. This gay group trip allows you to cycle around Slovenia with other like-minded people, enjoying the stunning scenery and...
Best Slovenia Hotels
From the Blog