Known as the "pearl of Africa," Uganda is a country of great natural beauty. Its dramatic landscapes include vast mountains, rivers and incredibly diverse wildlife.
It is also, sadly, a deeply homophobic country. Although there is evidence of progress, many gay Ugandans live their lives in fear. Gay travellers should be cautious when travelling to Uganda. It is not, however, a no-go zone.
Call our travel experts on
+44 (0)20 7157 1570
More Trips to Uganda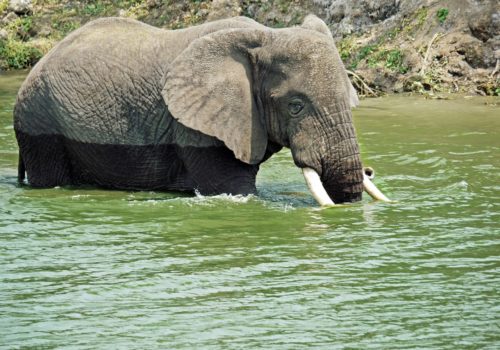 Tailor-Made
Uganda is a country of great natural beauty, but it can be a challenging destination for gay travellers. Considered to be one of the most homophobic places in the world, Uganda may seem like a no-go zone. But things are...
Luxury Hotels in Uganda
General Information
Uganda's capital city, Kampala, borders Lake Victoria, Africa's largest river. Most tourists tend to visit between December and January.
The landscapes and wildlife are Uganda's biggest draws. Heading out on safari, exploring the national parks and game drives are the most popular pursuits.
Uganda is a landlocked country bordered by Kenya, Sudan, Rwanda and Tanzania. Securing independence from Britain in 1962, Uganda has had a troubled political history – including the dictatorship of Idi Amin. Although it currently enjoys a reasonable level of political and economic stability.
What Everyone Does in Uganda
Head out on safari and see the incredible flora and fauna Uganda has to offer. This country is home to much of the world's most exotic wildlife.
What Some People Do In Uganda
Head to the Queen Elizabeth National Park and stop off at the enigmatic Tooro King's Palace on the way.
What No One Else Does In Uganda
Take a hike through mud high up in the Impenetrable Forest and see the gorillas and local pygmy community.
From the Blog
Uganda Safari and Nature
The actor Stephen Fry has spoken to Travel Gay, our sister site, about his global travels and encountering homophobia in some of the most difficult countries in the world for LGBT people. In an interview with our editor-in-chief, Darren Burn,

Uganda is widely considered to be one of the world's most homophobic countries. From anti-gay legislation to newspaper led witch hunts, Uganda seems to have declared war on its gay citizens. One tabloid headline read "Hang Them" above a photo

It is an ongoing fight in many African countries for the legalisation of homosexuality. Saturday marked the second LGBT rights campaign in Uganda on the first in August, was forcibly shut down by police. Although the second was also unsuccessful,