Malaysia is a Southeast Asian country bordering Thailand. It's capital city, Kuala Lumpur, is economically advanced. Much of the country is still developing. Parts of the country are covered in dense jungle and home to native tribes.
Malaysia is a mixed society with many religions including Islam, Christianity, Buddhism and Taoism.
Trips to Malaysia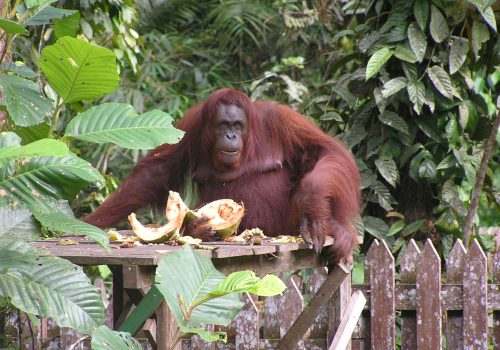 Tailor-Made
From the bright lights of Kuala Lumpur to Borneo, you'll stay in a native Iban longhouse, sail the Lemanak River and trek through Batang Ai national park. The adventure will conclude in Tioman Island, hailed as one of the world's most beautiful...
Hotels in Malaysia
Getting to Malaysia
Fly direct to Kuala Lumpur airport where you can easily transfer to other parts of the country.
General Information
From the bright lights of Kuala Lumpur to the island of Borneo and jungles where marauding headhunters still operate, Malaysia is a very diverse country.
A former British colony, Malaysia's political system is based on the UK's parliamentary model.
Located close to the equator, Malaysia's climate is tropical.
What Everyone Does In Malaysia
Discover the big city of Kuala Lumpur. Vast skyscrapers and colonial architecture show both sides of the city: it's high-tech credentials but also its old-world traditionalism.
You'll discover a great culinary scene, nightlife and attractions like the vast Petronas Twin Towers.
What Some People Do In Malaysia
Discover the Batu Caves in a limestone hill – the caves are roughly 400 million years old. You'll see various religious shrines here where many Malaysian festivals are celebrated.
What No One Does In Malaysia
Visit the city of Malacca, a UNESCO World Heritage Site. You'll find a Portuguese architecture dating back to the 16th-century. Don't miss seeing the remains of the gate to a once great Portuguese fortress, built in the age of exploration.
From the Blog