Arguably the most vivacious country in the world, Brazil is no wallflower. With an amazing gay scene, Rio de Janeiro alone commands attention with its bustling beaches of Copacabana and Ipanema, the impressive 38m Christ the Redeemer statue atop Mount Corcovado, and (most famously of all) its colourful annual carnival featuring only the most ornate costumes.
In a remarkable contrast, away from the action is the incredible Amazon Rainforest, much more tranquil vineyards and Iguaçu Falls, showcasing how luxurious a location Brazil can be.
Best Brazil Trips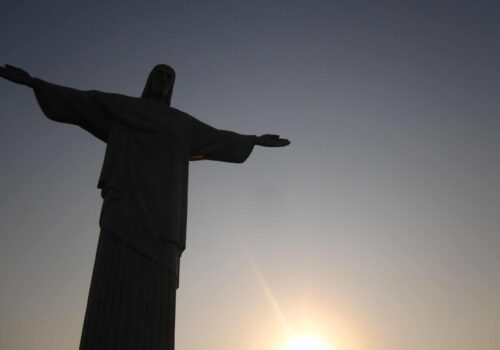 Taking in Rio De Janeiro, São Paulo and Salvador this itinerary gives you a good chance to explore the vibrant country of Brazil. Explore famous Sugar Loaf mountain, world-famous Ipanema beach and then jet off to lively São Paulo. In Salvador you'll find a...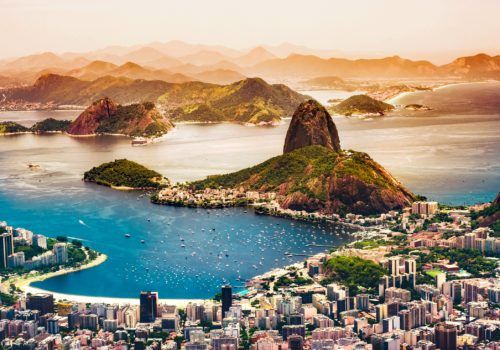 Brazil – the heart of South America – and this itinerary covers the best parts. Starting in Rio De Janeiro you'll find a vibrant city of colour. You'll visit the beautiful Iguazu Falls as well as fun São Paulo. Add nature,...
Best Brazil Hotels
From the Blog
Rio De Janeiro, Sao Paulo and Salvador
Hello and welcome to OutOfOffice.com. You may have heard about us through the grapevine and that's great because that's exactly how we want you to find us. We're hugely excited to be launching this innovative new travel service with a

Planning for a holiday is fun. Or, at least, it should be. Once you realise you've only got a week to fit in what feels like an infinite amount of sightseeing and activities, the anticipation can slowly turn to heightened

Weddings are always at least a little bit stressful, but do you know what makes it all worth it (aside from marrying the love of your life, of course)? When you and your guests can enjoy a bit of a
Getting to Brazil

Fly direct to Rio De Janeiro from where you can connect to many other cities within Brazil and also the rest of South America.
General Information
Brazil is one of South America's most popular countries – a colossal country filled with sprawling tropical rainforests and thousands of miles of pristine beaches.
The must-see destination is Rio de Janeiro, nicknamed 'the marvellous city', where the famous Christ the Redeemer statue stands tall overlooking the skyscrapers and coastline of this beautiful beach city.
Rio is also the host to one of the biggest parties in the world, the Rio Carnival, which is celebrated every year with street parties and a samba parade where you can admire the beautiful floats and dazzling costumes.
New Year's Eve is also a great time to visit, with a firework display over Copacabana beach and millions of people celebrating on the streets. Other 'must-dos' in Brazil include visiting the extraordinary Iguazu falls, a collection of waterfalls found at the point where Argentina, Paraguay and Brazil meet.
Or head to the urban metropolis of Sao Paulo, with its world-famous nightlife and up and coming restaurant scene. Brazil is synonymous with beaches and no matter where you go along its coast, you are sure to find paradise. From the tropical island of Ilha Grande to the colonial settlement of Paraty, there's no shortage of places to soak up that South American sunshine.
What Everyone Does In Brazil
Head to Rio de Janeiro – the capital city is a must-visit destination, with its flamboyant atmosphere and rich culture, you would be crazy not to experience it! Try Brazil's fantastic beaches, visit during the Rio Carnival and party with the locals.
What Some People Do In Brazil
Try the restaurants and nightlife of Sao Paulo. Experience carnival in Salvador where you'll find many more locals instead of tourists who tend to be the staple of Rio. Head deep into the jungle and cruise down the Amazon for an in-depth look at Brazil's incredible nature.
What No One Else Does
Not many people make it up to Iguazu Falls on the border with Argentina. The largest waterfall system in the world, the falls are a sight to behold and if you want to experience one of Earth's greatest and perhaps most profound natural beauties then this is it.