Luxury tailor-made travel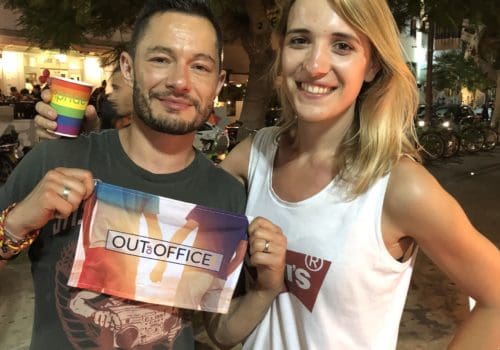 We specialise in LGBT travel. It's at the core of what we do and is the reason we set up this company. We understand that transgender holidays are somewhat different to any other type of holiday. There is more to consider. From passports to the way you present yourself. We want to help you travel as freely as possible, no matter who you are and so we will advise you every step of the way.
We believe honesty is the best policy, so if we're not sure about a destination we'll research it and reach out to some of our specialist contacts and partners.
We have successfully sent many transgender people away on trips to places like Miami and Key West, the Greek Islands and Gran Canaria.
Give our team a call today and we'll get to work on planning your perfect luxury tailor-made itinerary.
Booking with OutOfOffice.com
Group Holidays
We realise that lots of people like travelling alone but also knowing that they will meet people on their travels. That's where our gay group holiday service comes in. We have access to hundreds of group departures throughout the year which are ideal if you are looking to join a group of like-minded people to travel to incredible destinations worldwide. Some of our trips are suitable for transgender travellers.
The great thing about group travel is that you have an LGBT guide with you the whole time who is there to show you the destination from a local's perspective. Some people prefer the security when travelling in a group, especially if you are travelling to tricky destinations or places where it is illegal to be gay. Everything is organised and planned in advance by an expert, giving you more time to take in the experience.
For most group trips, you will share a room with another person. However, if you prefer more privacy you can pay to have your own room for a small supplement.
Browse our selection of gay group trips.
For more information about any of our trips, speak to one of our expert team who can help plan your next trip.