Inclusive and boasting a thriving LGBTQ+ community, Greater Miami is a great choice for same-sex honeymoons, family holidays, and solo travel. Renowned for its vibrant and colourful character, the region is one of the world's most popular travel destinations and is also home to an abundance of exclusive hotels and resorts. Guests can enjoy a sumptuous level of decadent luxury as well as a range of enriching experiences in some of the USA's most awe-inspiring natural environments.
Whilst the visual thrill of the art-deco South Beach is widely known, there is no shortage of luxury resorts and hotels in other areas of the Greater Miami region. With an array of outdoor activities, wellness experiences, and water sports all waiting to be enjoyed, the Greater Miami region is also rich with opportunities for relaxation and discovery.
When it comes to luxury travel, it's important to find a resort that will provide unforgettable memories throughout your stay. Thankfully, you can rest assured that whichever five-star property you choose for your sun-soaked getaway, you'll find a glamorous and characterful atmosphere – perfect for enjoying an unparalleled level of luxury.
If you're after the campy decadence that made Miami a staple of 80s and 90s cinema, you can't beat a trip to South Beach. This electrifying neighbourhood is also home to one of the USA's most beautiful and lively beaches. A quieter vacation can be enjoyed in the palm-fringed gardens of Coconut Grove, a warren of stunning mansions and luxury resorts. Coconut Grove is a tranquil suburbian haven, where fans of sailing can moor their yachts before heading ashore.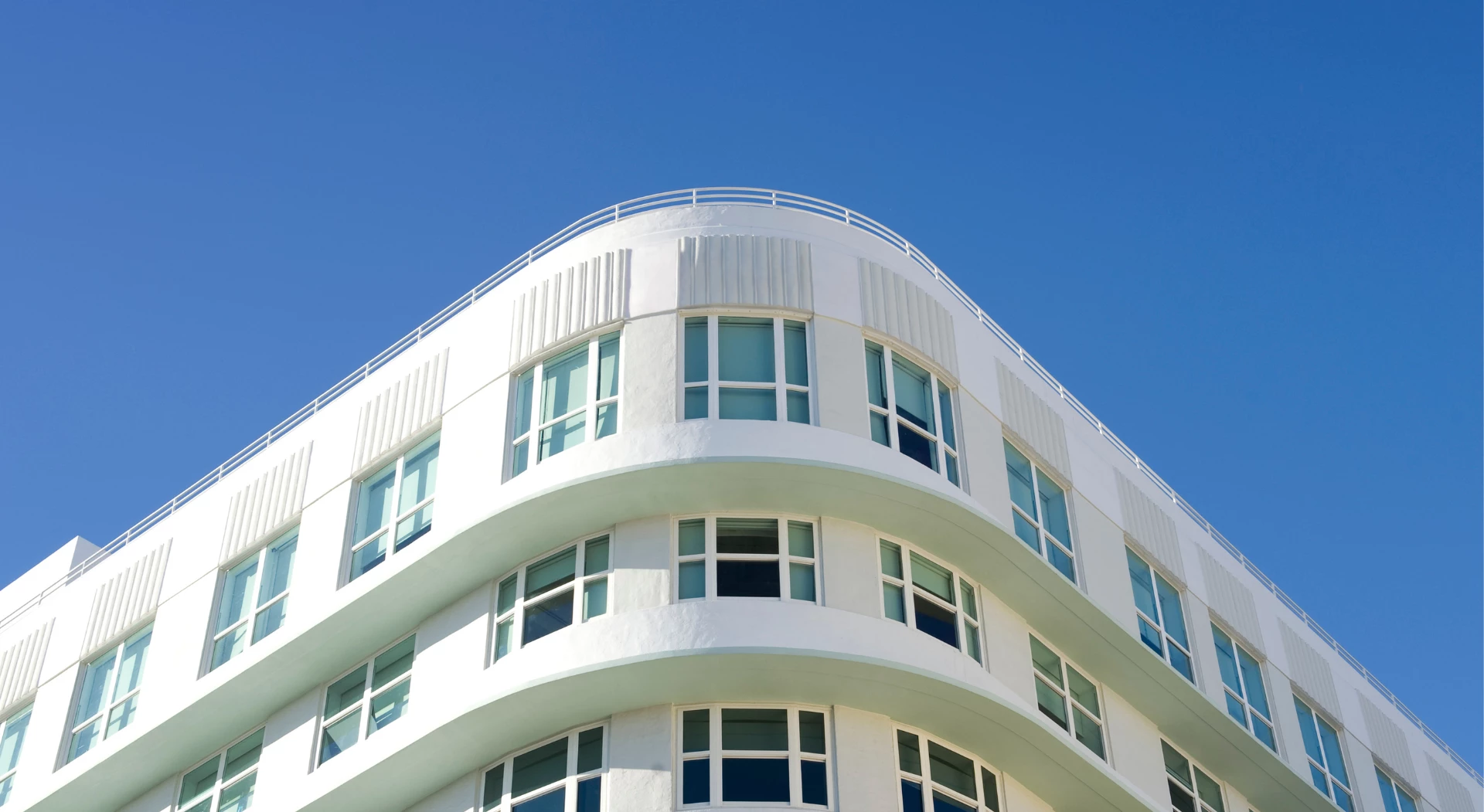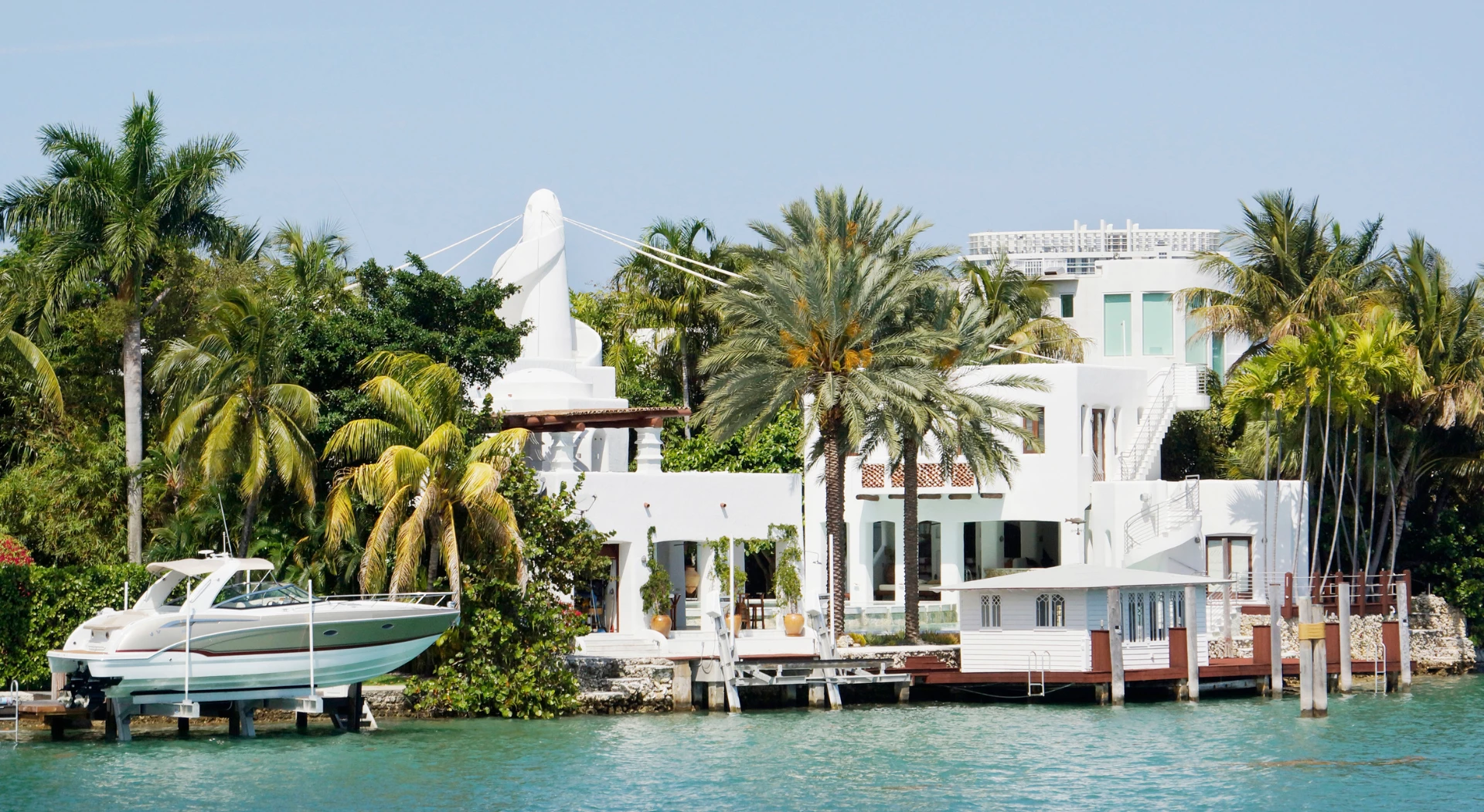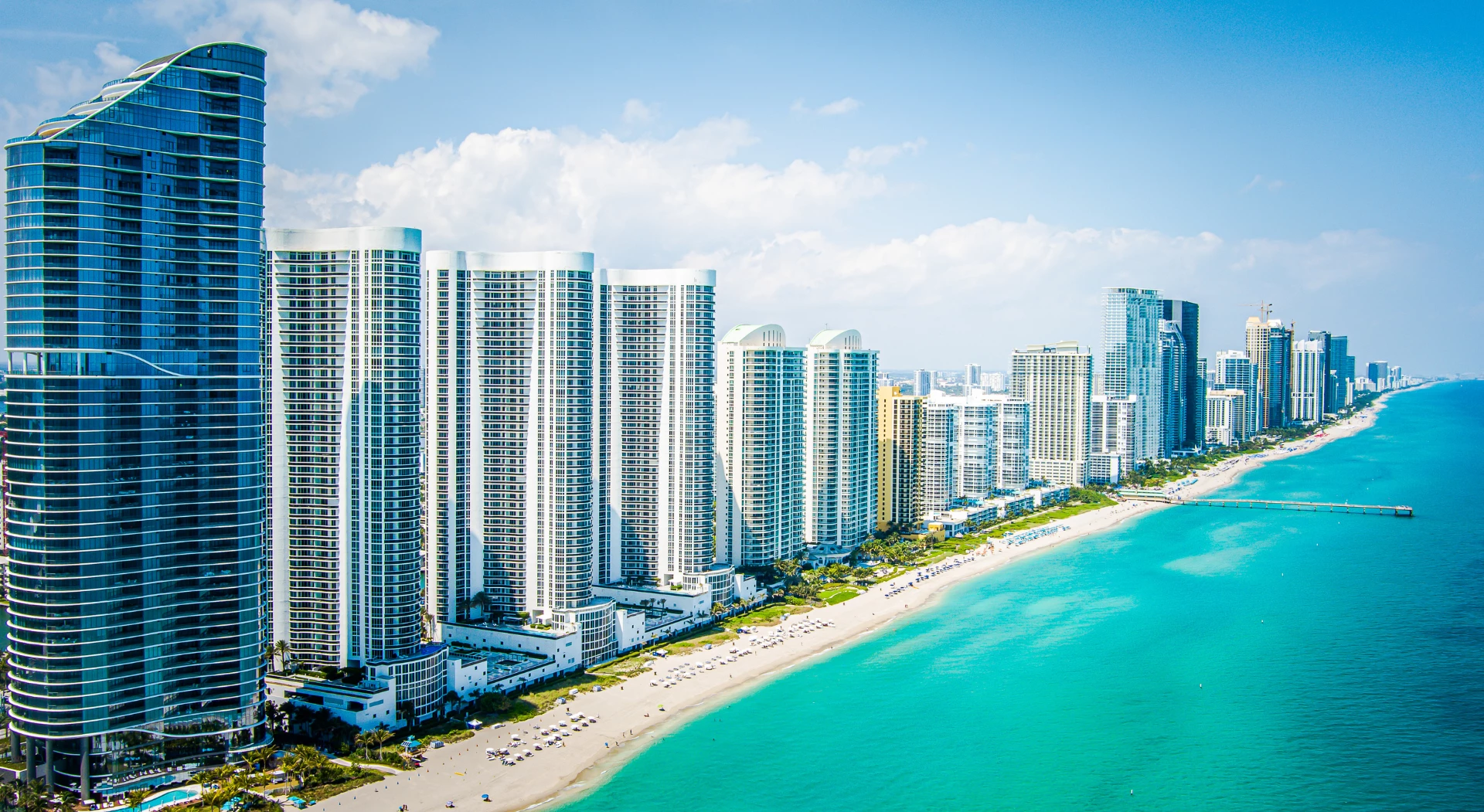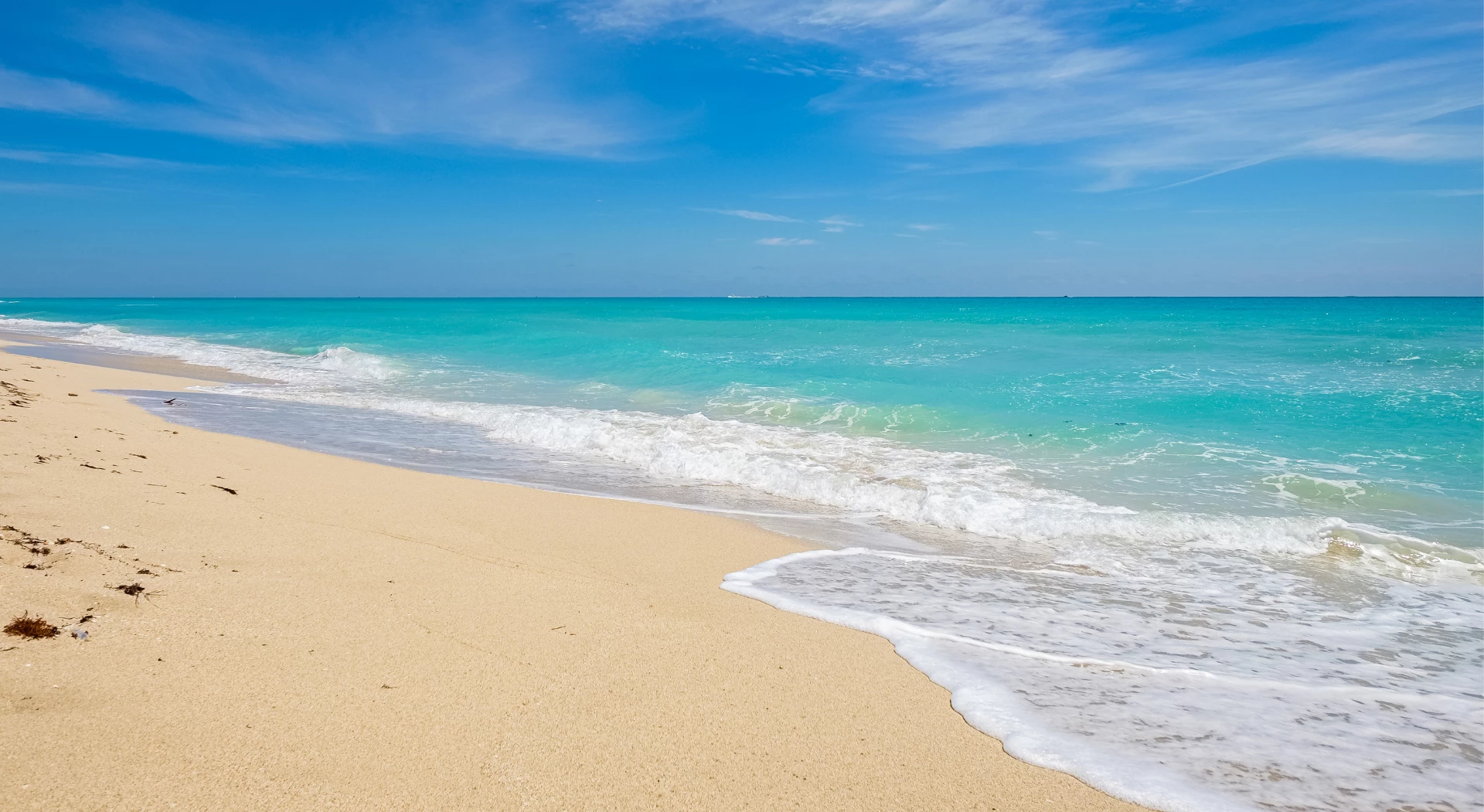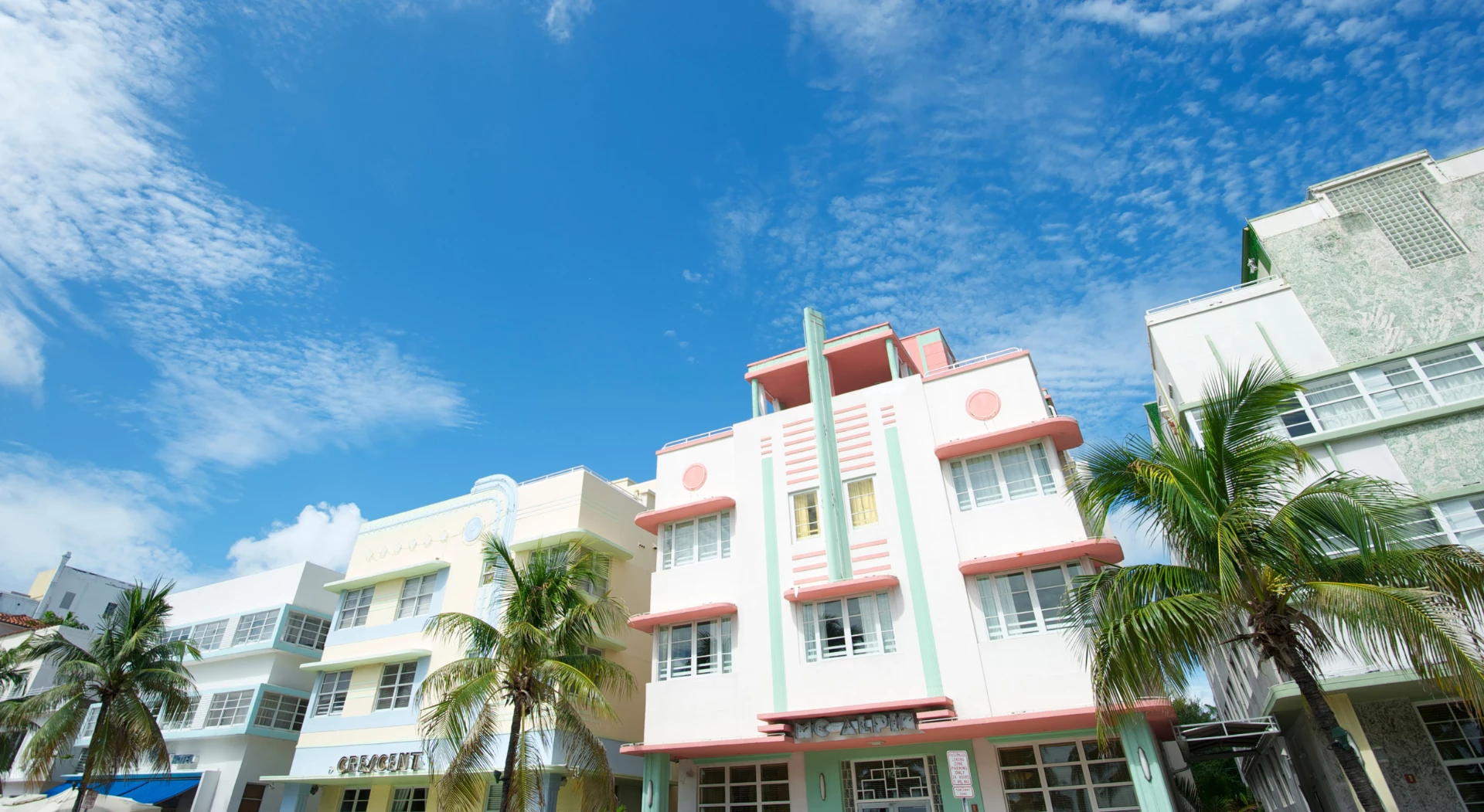 More Trips in Greater Miami
Sam. F
"Me and my wife are both history lovers, and Out Of Office created the perfect cultural trip for our interests."

Yago. G
"I had the most stunning time in Miami with my partner and extended family."

Susan. C
"I had a truly once-in-a-lifetime travel experience thanks to the amazing Out Of Office team."

Luxury Hotels in Greater Miami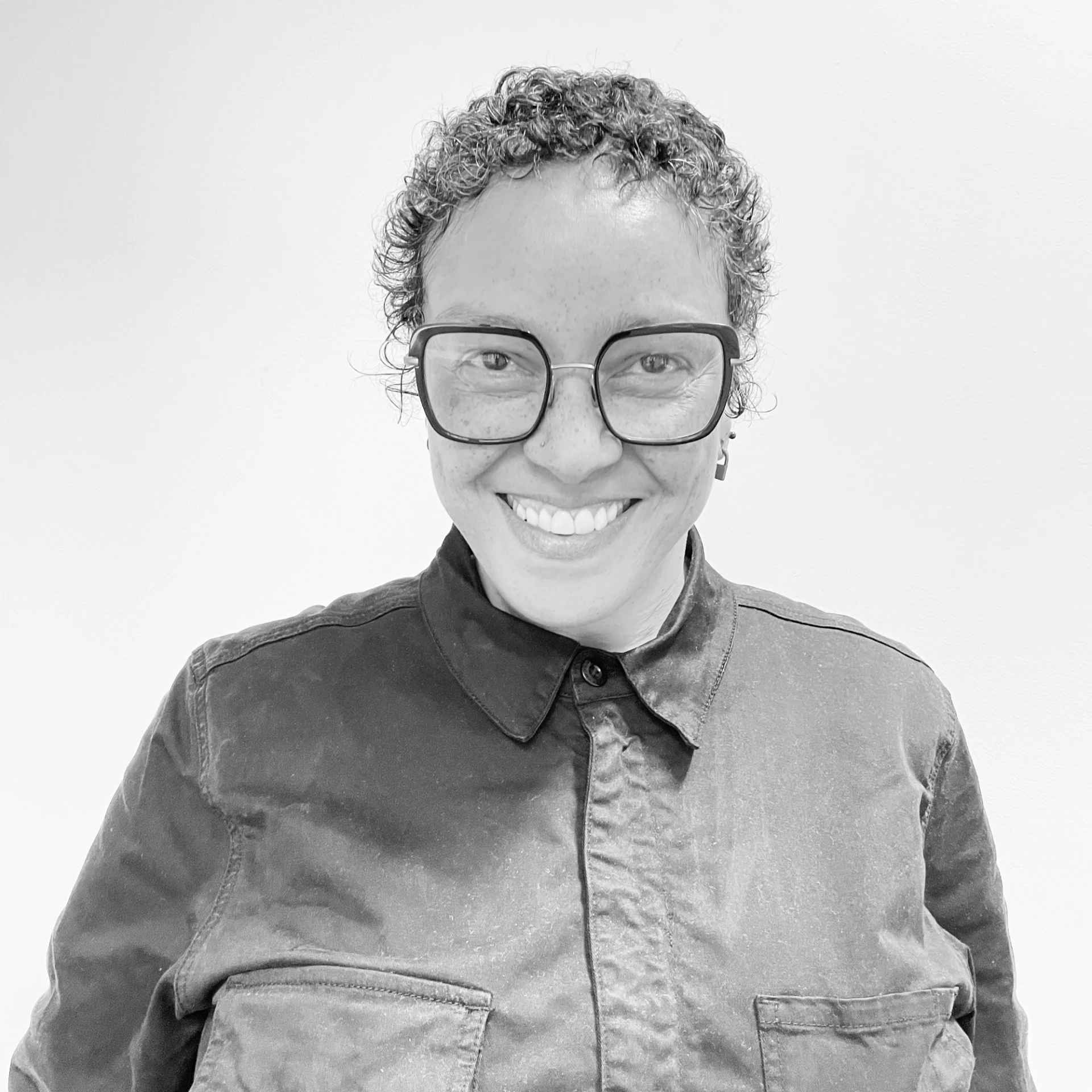 Dionne Charles
Luxury Travel Expert
---
"Time your trip just right and you'll be able to enjoy Art Basel Miami Beach; it's the country's most exciting contemporary art show."
Contact us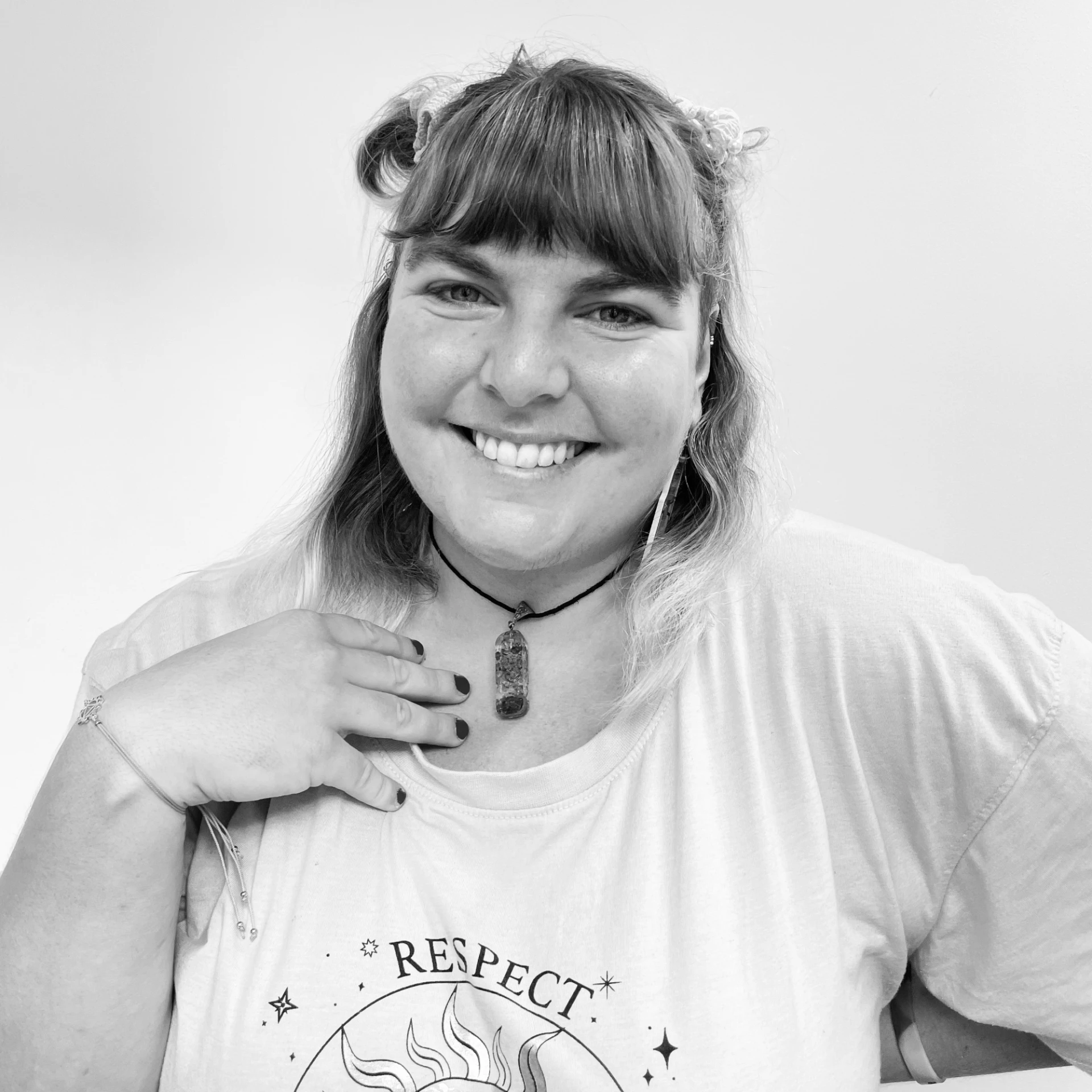 Maria Gardner
Luxury Travel Expert
---
"Beaches, nightlife and turquoise water - I love Miami Beach, and always make sure to visit one of the seafront day spas."
Contact us
The beauty of Greater Miami is not only its fantastic year-round weather but also the huge selection of luxury hotels and resorts scattered across a diverse patchwork of characterful neighbourhoods. These high-end properties span a range of design styles and environments, meaning that regardless of whether you're a city-loving minimalist or a water-sports fan with a passion for art-deco interiors, you're guaranteed to find somewhere you love in Greater Miami.
With sprawling natural landscapes such as Rainbow Springs State Park and a network of inland canals, Greater Miami is the ideal location for travellers seeking invigorating outdoor experiences. For those after an escape from the stress of daily life, the unique landscapes and soothing climate of the region have given rise to a flourishing collection of wellness and spa retreats.
The overwhelming diversity of Greater Miami's various neighborhoods and local regions means that the area is a magnet for a range of international festivals and events. Throughout the year Greater Miami sees an astounding array of unmissable one-off experiences, from some of the USA's largest pride celebrations to the cultural delights of Miami Fashion Week and Art Basel Miami. The lush expanses of Greater Miami's sprawling natural spaces, such as the Rainbow Springs State Park, also see a number of sporting and adventure events taking place throughout the year.


Whilst the wider Florida population expresses a mixed attitude to LGBTQ+ rights, travellers to the Greater Miami region will find a liberal and diverse society. The City of Miami is home to one of the USA's largest LGBTQ+ communities, and as such is a hub of queer-focused events.
A highlight of Greater Miami's annual events calendar is, without doubt, the Art Deco Weekend – the Miami Design Preservation League's annual festival. The weekend is a consistent hit with locals and visitors alike and features a program of free events, marketplaces, lectures, and guided tours all designed to raise money and awareness for Greater Miami's unique art deco architectural heritage. The event takes place in late-April and can be found along Miami Beach's Ocean Drive.
Whilst you are in lively Miami Beach, it would be a mistake not to visit one of the area's iconic cocktail bars. From hidden hole-in-the-wall venues to sumptuous drag lounges, whatever your tastes you'll find a glamorous watering hole to suit.
Home to a noticeably creative community and large Latin population, the neighborhood of Allapattah is one of Greater Miami's most vibrant. It's no surprise therefore that it's also where you can find one of the region's most exciting artistic experiences, Superblue Miami. This sprawling art space is dedicated to facilitating immersive artistic adventures that showcase the cutting-edge of contemporary design.
January is Greater Miami's coolest month although visitors can still expect clear skies and pleasant temperatures.

Whilst February is a milder month, there is an average of 7 hours of sunshine per day.

The weather in March is usually warm to hot with the sea warm enough for swimming.

April sees the weather in Greater Miami begin to improve with an average of 10 sunshine hours per day.

May is a warm month in Greater Miami and humidity will also be increasing during the month.

Greater Miami is usually very hot and muggy during June, with high levels of humidity.

The high humidity in July means Greater Miami is very muggy during this month.

The hottest month of the year, August sees the region experience 9.5 hours of sunshine per day.

The weather in September tends to be warm and humid throughout Greater Miami.

October is a humid month with temperatures beginning to fall but remaining fairly warm.

November is a warm month for Greater Miami with less humidity and fewer hours of sunshine.

Greater Miami's weather in December is warm but increasingly mild.

Reaching Greater Miami is a walk in the park. Sitting on the edge of Biscayne Bay on Florida's southern tip, the region is easily accessed by car, air, or rail, meaning that a trip to Greater Miami never needs to be a daunting experience. If you are visiting by car, the best way to reach the destination is via Interstate 95 or Interstate 75, both of which will see you approaching the glistening downtown of the City of Miami itself. Similarly simple, international visitors will most likely arrive in Greater Miami through Miami International Airport – named in 2021 as North America's best mega airport.

Why not combine your time in Greater Miami with a cruise on one of the hundreds of ocean liners that visit Greater Miami annually? Nearly 7 million passengers pass through PortMiami each year, and many choose to enhance their cruising experience with some post-boat sightseeing in one of the USA's most lively travel destinations.

Once in Greater Miami, traveling between each distinctive neighborhood couldn't be easier, thanks to an impressive network of Metromovers, rental bikes, and the Brightline intercity rail system. Each of these enjoyable methods of transport gives you unbridled freedom to explore the Greater Miami area and experience a range of unique and characterful locations. The Metrorail is one of the most popular ways to move around Greater Miami, and this elevated rapid transit system connects the airport with 23 accessible stations – it's a great way to reach some of Greater Miami's top tourist attractions.

We want to ensure you have the best experience with us so we'll keep working on your itinerary until perfect. You will have your own personal dedicated member of our team who will help build the perfect trip for you.

We pride ourselves in the number of clients that are referred to us by our existing customers. Our 5* Trustpilot rating is important to us, so we encourage you to browse our reviews. They speak for themselves and that's why you are in safe hands.

Make an

enquiry

---

Email

info@outofoffice.com

To start planning your trip, please call us or complete the enquiry form and one of our team of experts will contact you as soon as possible for an initial consultation to discuss your travel plans in more detail.

All the prices on our website do not include flights. We can, of course, arrange them for you.