These are the Best US States for LGBT+ Travelers
---
The US LGBT+ Travel Index is a report ranking the most gay friendly US states which are the best US travel destination for LGBT travelers to visit.
The last few years weren't the years we had imagined for travel. Sadly, we have all been impacted by the travel restrictions and the pandemic, and for travel lovers like us this has meant that traveling was off the cards for far too long.
But the future is brighter! Domestic travel has seen a huge boom in the last few years though and we expect this to continue with Americans continuing to explore more of their very own great country.
---
About Out Of Office
Out Of Office is a luxury tailor-made travel company with a focus on delivering exclusivity and inclusivity. Our passion for global adventure is matched only by our deep commitment to delivering exceptional five-star service.
Everything we do is customised and designed especially for you – our valued customer – based on your exact personal requirements. Each member of our team is widely travelled. This means you get access to first-rate travel insights and the best possible advice from our team of luxury travel experts.
---
That's why we here at OutOfOffice.com have compiled a new study ranking the best states for LGBTQ+ travelers to visit.
We analysed factors including legal protection for LGBT+ people, LGBT+ population, costs, things to do and overall happiness, to determine which are the best US states for LGBT+ travelers.
Read on below for the full results of our US LGBT+ Travel Index, updated for 2023.
Results
Coming out in the top spot as the best US state for LGBT+ travelers is sunny California. The sunshine state has so much to offer, from one of the most gay friendly cities – San Francisco, to the beaches of Malibu, and the star-studded streets of Los Angeles.
California ranked well almost across the entire board, only being let down by cost – with it being one of the more expensive states to visit. However, it scored well for LGBT+ safety, boasts a high LGBT+ population, and of course, has plenty of entertainment options to offer. It has also been named as the 5th happiest state in the entire US according to World Population Review (who wouldn't be happy with all that sunshine) which meant it scored high for overall happiness.
In second place as another of the top US states for LGBT+ travelers is Washington. The state of Washington also has full legal protection in place for hate crime against LGBT+ people and the state has one of the highest rates of LGBT+ population. Washington also ranked high for fun things to do, including thriving nightlife options, a host of national parks to explore, and the beautiful city of Seattle to wander around.
OutOfOffice.com founder Darren Burn commented: "In these uncertain and unprecedented times our prediction is that domestic travel will pick up quicker than international travel. We expect that the majority of our US clients will be looking at trips to places such as Key West, Hawaii and California."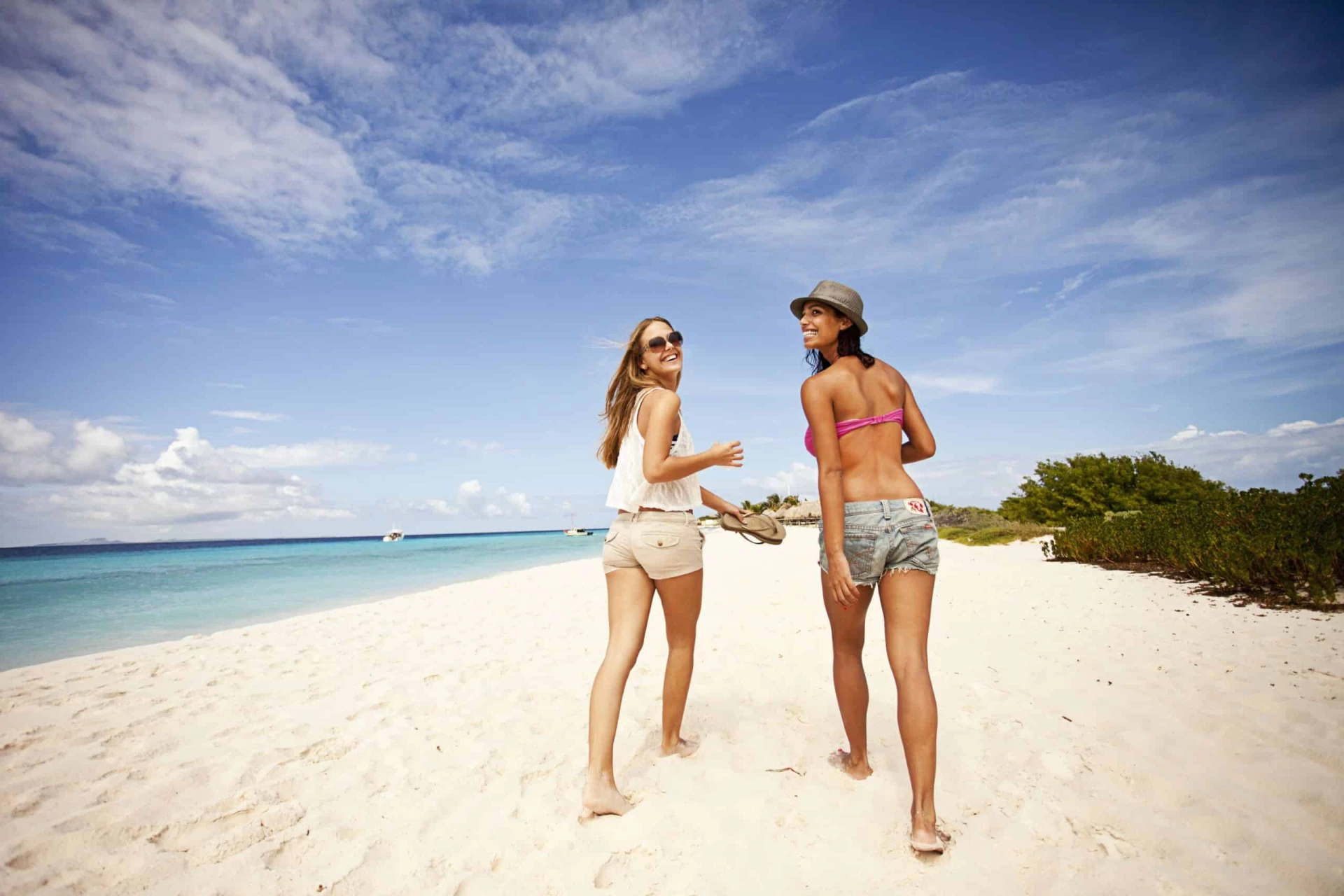 Methodology
To compile the US LGBT+ Travel Index we analysed the below factors and sources:
● LGBT+ Safety & State Equality Index
● LGBT+ Population & Movement Advancement Project
● Costs & World Population Review
● Things to Do & Wallethub
● Overall Happiness & World Population Review
For each category every state was given a score out of 5. For overall happiness this score was double-weighted. The scores across each category were then totalled together to give the total score for each state. The total scores were then used to rank the final results. Full dataset available upon request.