Borneo is the largest island in Asia and it has just over 18 million inhabitants. It's mostly governed by Indonesia. Parts of the island are governed by Malaysia and Brunei.
Needless to say, the island is not gay-friendly. It is, however, a fascinating place that it home to one of the world's oldest rainforests.
Trips to Borneo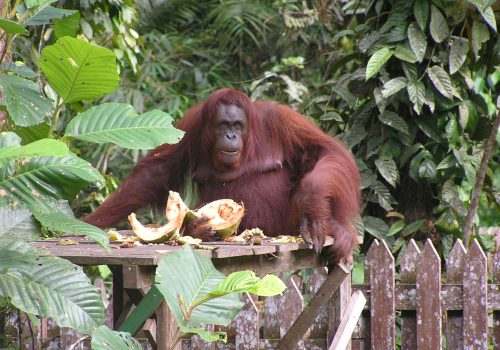 Tailor-Made
From the bright lights of Kuala Lumpur to Borneo, you'll stay in a native Iban longhouse, sail the Lemanak River and trek through Batang Ai national park. The adventure will conclude in Tioman Island, hailed as one of the world's most beautiful...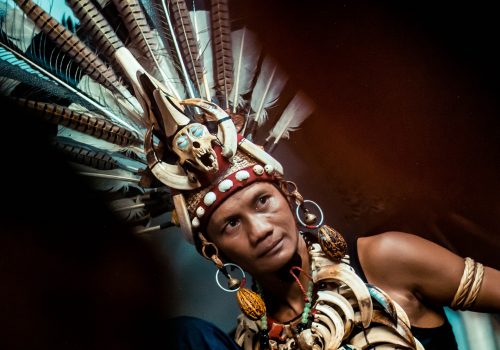 Tailor-Made
If you're looking for an exotic adventure then look no further. This itinerary will take you deep into the rainforest of Borneo where you'll follow the headhunter's trail. Borneo has one of the world's oldest rainforests and it's full of...
Hotels in Borneo
Getting to Borneo
To get to Borneo you will need to fly to Kuala Lumpur, Singapore or Hong Kong and then get a connecting flight to the island.
General Information
Borneo boasts some of the world's most incredible wildlife, equatorial rainforests and a vibrant indigenous culture.
Gay travellers should exercise caution when travelling to Borneo. Public displays of affection are not advised.
We can put together a tailor-made itinerary for you, ensuring you'll be staying in hotels that welcome gay couples. We would not, however, advise travelling to the smaller part of the island governed by Brunei. It is deeply conservative.
What Everyone Does In Borneo
Sail the Kinabatangan River and discover some of the incredible wildlife, including proboscis monkeys, native tribes and elephants. It's like something from The Lost World.
What Some People Do In Borneo
Head into Borneo's rainforst during  Rainforest World Music Festival and watch a live show celebrating the islands traditional culture. It's quite an experience watching a gig in the rainforest – kinda like a scene from Fitzcarraldo.
What No One Else Does In Borneo
Discover The Penan people, a nomadic tribe who live in the rainforest. A guide can take you into the forest to meet them and share a picnic. They live in harmony with the land and their culture is a direct link to our distant hunter-gatherer past.
From the Blog