If it's local beers and vibrant history you're after, you could do no better than the Czech Republic. With a vibrant gay scene, the capital of Prague is also home to a variety of shops, bars and restaurants as well as a nineteenth-century castle, a medieval town and intricate pathways. If you're seeking day or nightlife, the Czech Republic is sure to leave you satisfied.
Best Czech Republic Trips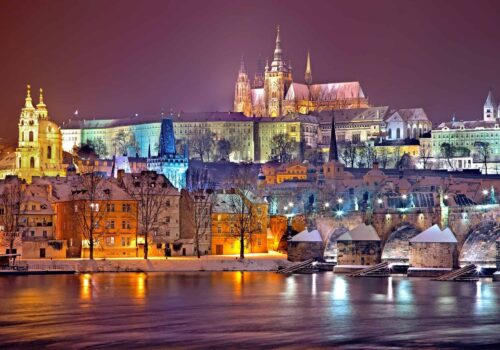 Your all gay river cruise begins with two nights hotel and guided sightseeing in Prague, the "Jewel of Eastern Europe." One of Europe's best-preserved cities, Prague's medieval centre remains a beautiful mixture of cobblestone pathways, guilded towers and gothic cathedrals. From...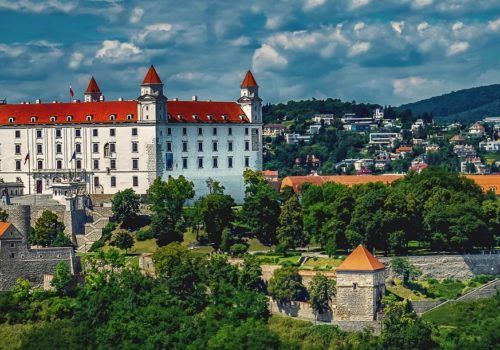 Central Europe has been a hub of culture through the millennia and today still holds as much charm, history, beautiful scenery and gorgeous architecture as it ever has done. In this gay group trip, you will visit the capitals cities of...
Best Czech Republic Hotels
From the Blog
Getting to Czech Republic

Prague is the main airport in the Czech Republic and is also the country's capital city.
General Information
The Czech Republic is a country with great history, architecture and beer. It also has an enviable cultural legacy for a small country. Not to mention a truly buzzing nightlife.
What Everyone Does In Czech Republic
Visit the 9th century Prague Castle. This stunning monument presides over the city. No longer a bastion of Kingly power, the castle now houses many of the great artistic treasures of Prague
What Some People Do In Czech Republic
Head to the 600-year-old St Vitus Cathedral. This stunning gothic building embodies so much of the Czech Republic's turbulent history.
What No One Else Does In Czech Republic
Head to the Kafka Museum and learn about Prague's greatest novelist – a writer whose legacy continues to fascinate.