---
As much of the world plunges into the cold in winter, some places stay invitingly warm. Outside of the summer season, however, many popular vacation spots all but close down. You can enjoy winter sun in Mykonos or Santorini, but most businesses will be closed. You'll certainly get better rates but you miss the buzz traveling out of season.
In this blog, we'll take a look at some of our favorite winter sun destinations in Europe. These are places that stay warm in winter but also stay open. You can leave the grey skies behind and hit the beach. If you're from a cold country, showing up to Christmas with a tan is a very good move.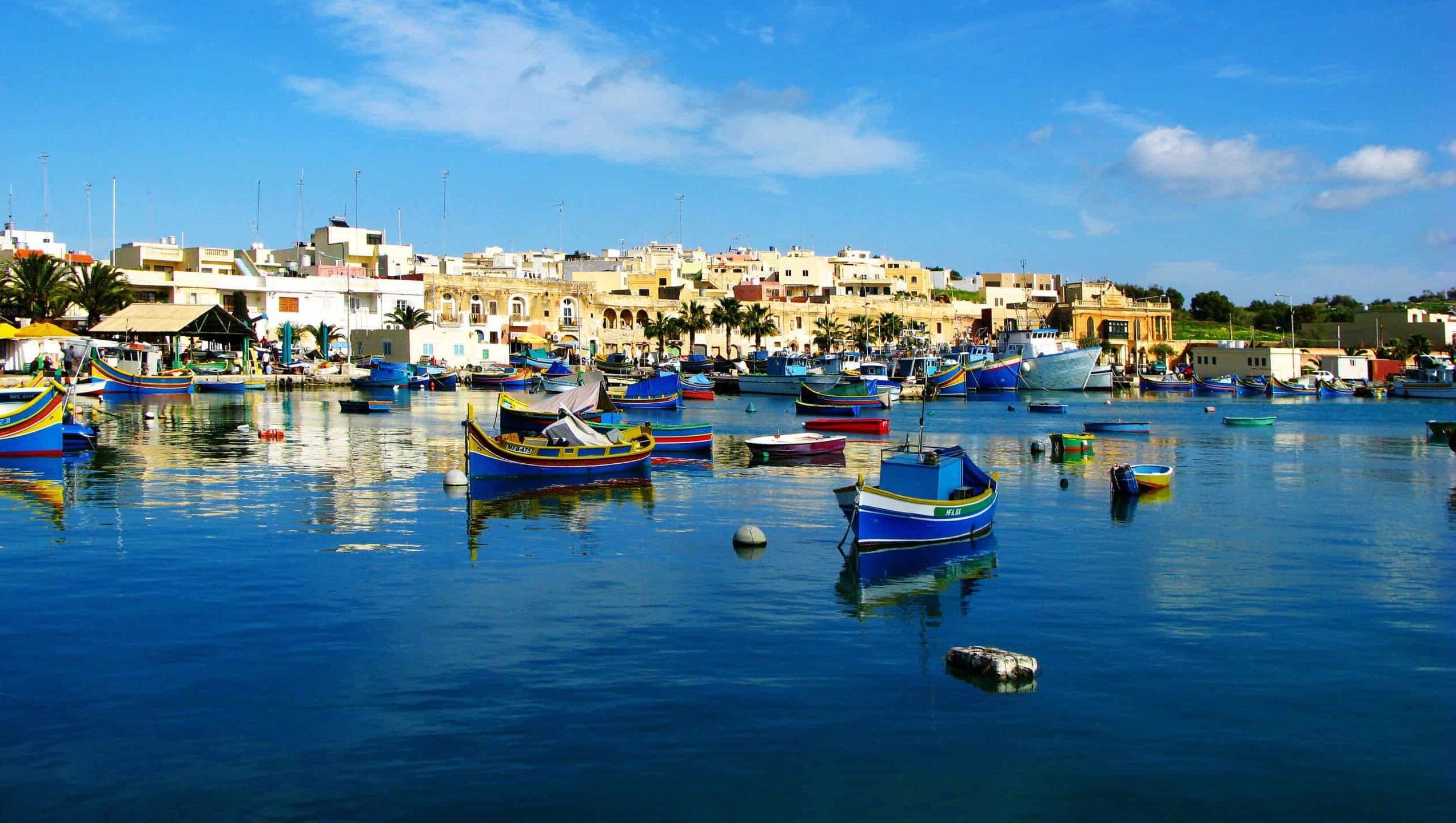 ---
About Out Of Office
Out Of Office is a luxury tailor-made travel company with a focus on delivering exclusivity and inclusivity. Our passion for global adventure is matched only by our deep commitment to delivering exceptional five-star service.
Everything we do is customised and designed especially for you – our valued customer – based on your exact personal requirements. Each member of our team is widely travelled. This means you get access to first-rate travel insights and the best possible advice from our team of luxury travel experts.
---
Winter sun in Malta
Malta enjoys sunshine for most of the year. It's firmly established as one of Europe's top winter sun destinations. It may be a small island with a pint-size capital, but there's a lot to see and do in Malta. Explore the city of Valletta and enjoy the views from the Grand Harbour: Valletta is one of the world's tiniest capital cities. From Valletta, you can visit the Three Cities of Birgu, Senglea and Cospicua.
You can build your winter sun trip to Malta around a city break in Valletta, interspersed with trips to the beach and Malta's historical sites. Malta enjoys more hours of sunshine than almost any other European destination. When you travel to Malta after summer, you'll get better deals on hotels and the streets will be less crowded.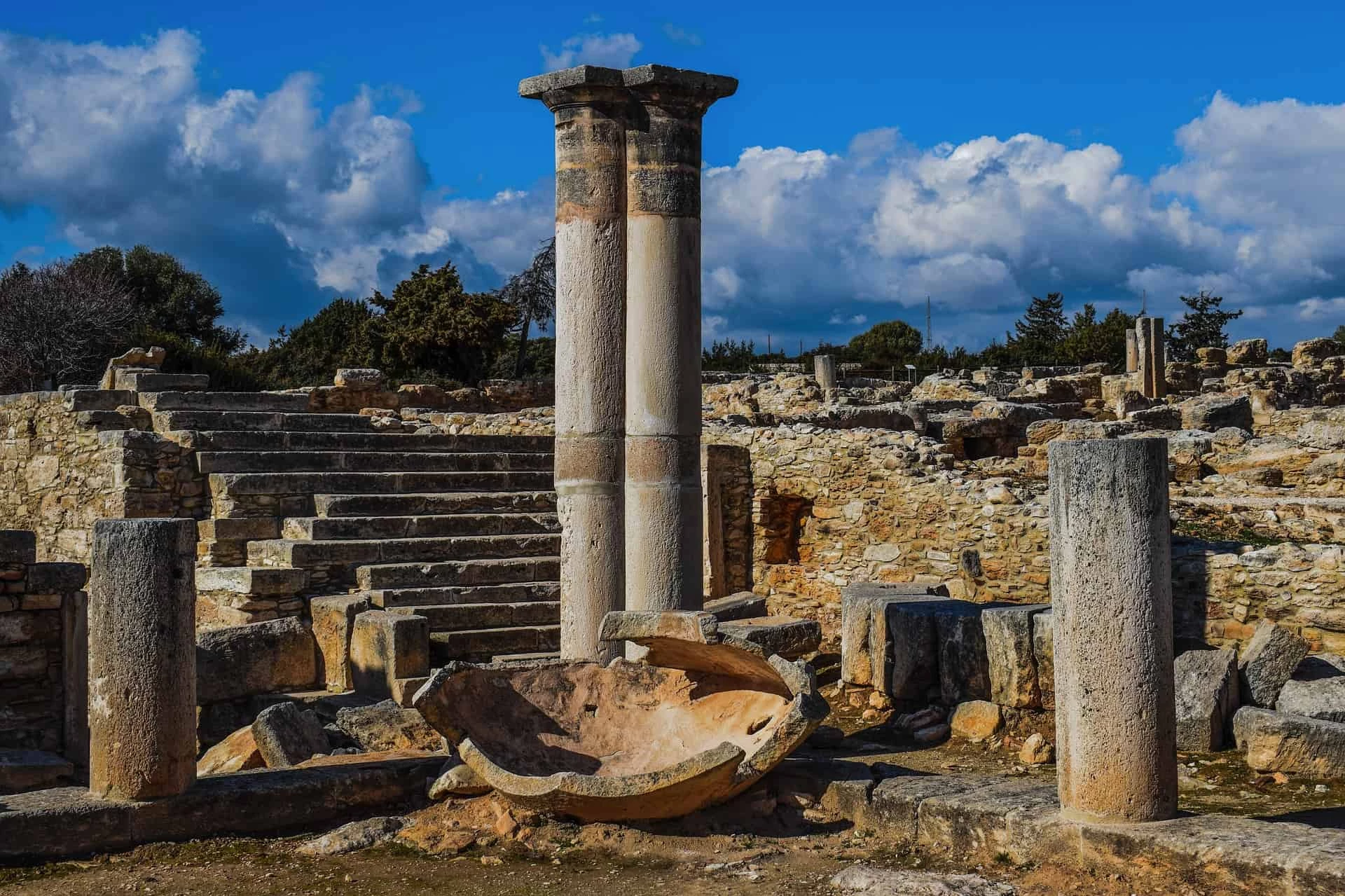 Winter sun in Cyprus
Cyprus will be packed in summer – it's one of the hottest destinations in the Mediterranean. In winter it'll be far less crowded but you can make the most of the winter sun. December in Cyprus tends to be a rainy month, but September – October offers temperate weather. Cyprus can be outrageously hot in summer, which is ideal if you're a sun-worshipper. In winter it's hot but manageably so.
Cyprus has some excellent luxury hotels to choose from. It's one of the largest islands in the Mediterranean so hiring a car is a good idea if you'd like to explore. There are so many historic sites to explore – Cyprus was first inhabited by the Mycenean Greeks around 3,400 years ago. You can find many traces of Ancient Greece in Cyprus, including Kourion Archaeological Site. Here you'll find the remains of a city that was founded in the 2nd century B.C. You can also visit Paphos, the mythical birthplace of Aphrodite. Today Cyrpus is an independent republic, but part of the island was invaded and occupied by the Turks in 1974.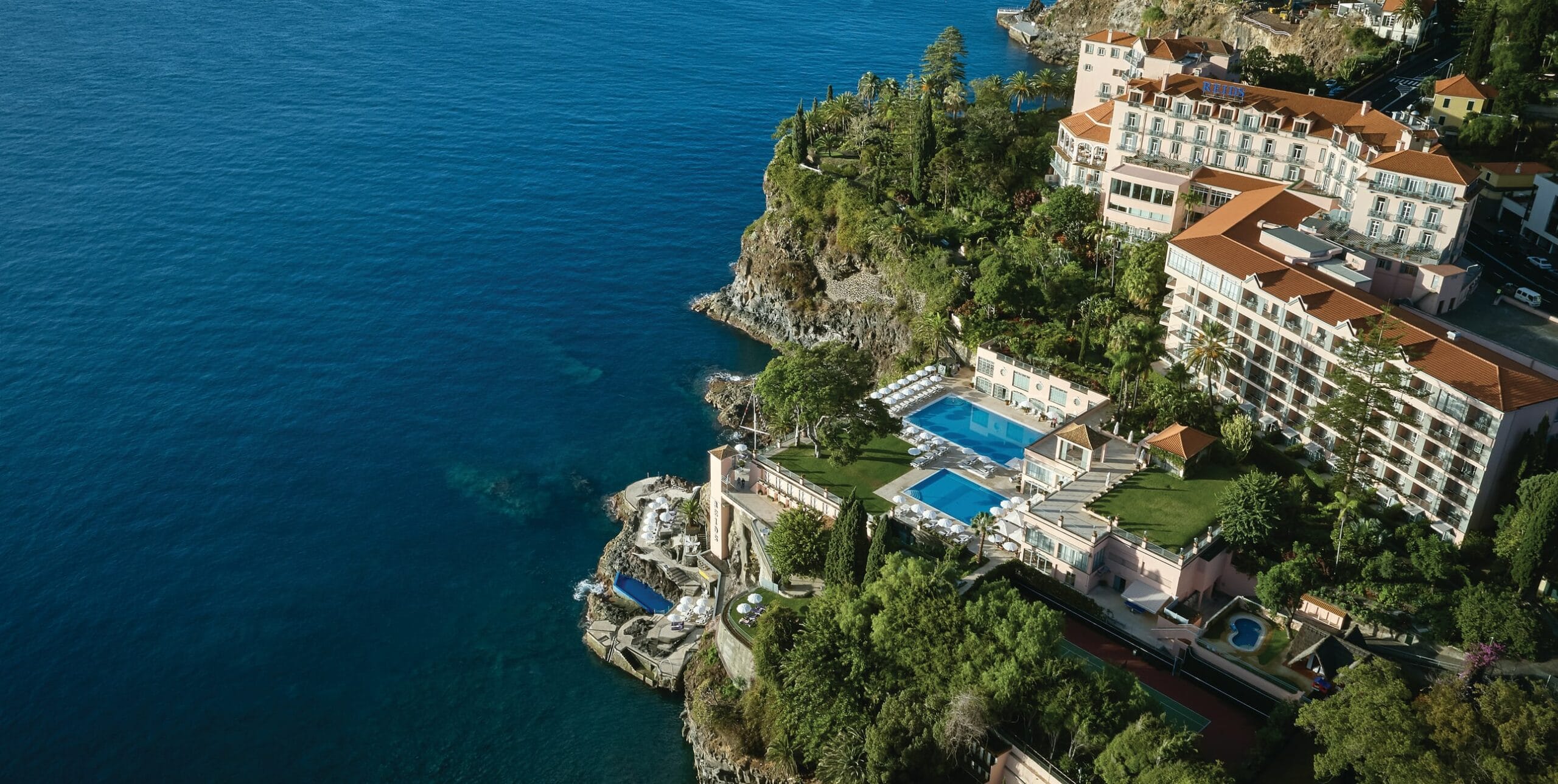 Winter sun in Madeira
Madeira is an island off the coast of Africa, but it's a Portuguese territory. It's famed for its food and drink: this is the native home of Madeira wine. Madeira is also credited with being one of the best winter sun destinations – it's known as the island of eternal spring for a reason. It hardly ever seems to rain in Madeira. Its mountainous topography creates microclimates, so you'll see snow-capped mountains as well as sun-drenched beaches.
There are many great hotels to choose from in Madeira. It's very much geared towards tourism. You should definitely take a boat tour around Madeira to take in the unique charms of the island: Madeira is strikingly green. It's a volcanic island so there are many sweeping landscapes to discover in the interior of the island.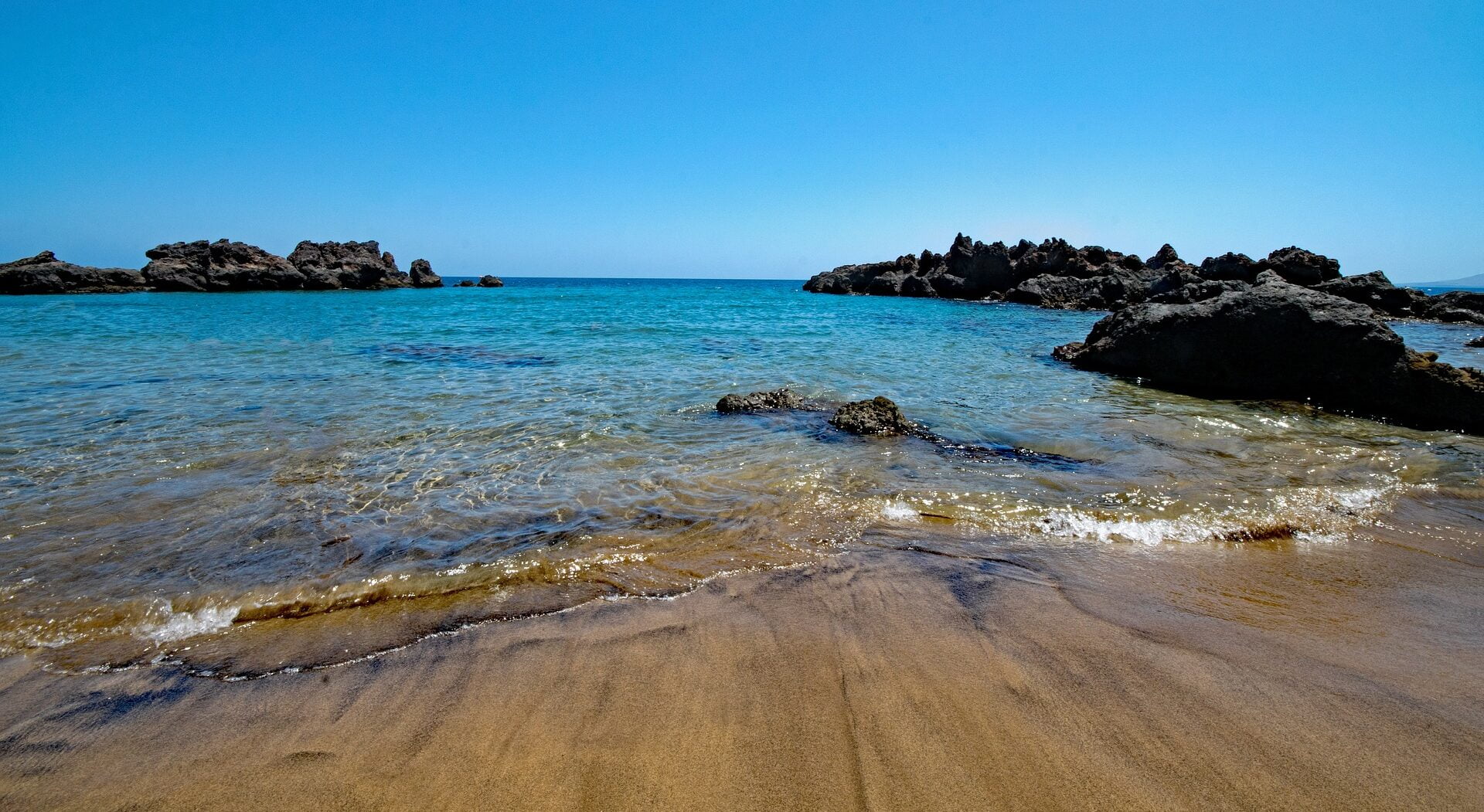 Winter sun in Lanzarote
A volcanic island off the coast of Saharan Africa, Lanzarote is the 4th biggest of the Canary Islands. Lanzarote's subtropical climate makes it a great destination for winter sun. Although it's close to Africa, Lanzarote is governed by Spain. One of the distinguishing features of Lanzarote is its golden sand beaches. Usually volcanic islands don't have golden beaches – Santorini's beaches are largely comprised of pebbles.
Puerto del Carmen is the main tourist area. The main strip along Playa Grande is full of bars and restaurants. You'll find the busiest beach at Playa Grande too. There are plenty of smaller, more secluded beaches to explore elsewhere on the island – especially on the north. If you'd like to see more of the island's unique topography, take a trip to the volcano park.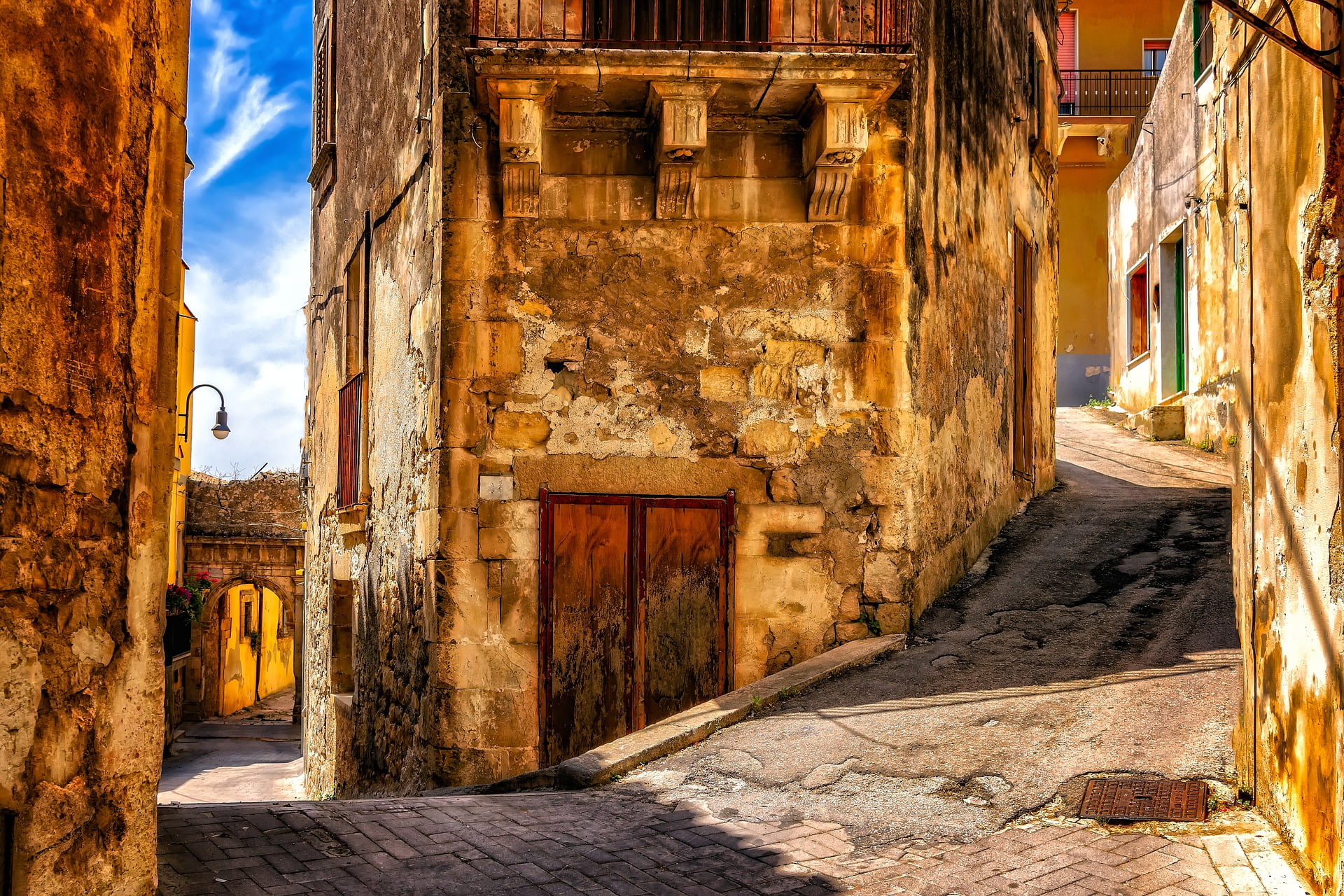 Winter sun in Sicily
Sicily is the largest island in the Mediterranean and it's a major draw for tourists. Sicily is just off Italy's southern coast. It's one of the hottest destinations in Europe, and the weather is still temperate during winter. From fragrant lemon trees to ancient ruins, Sicily is an impossibly romantic destination. Sicilian cuisine alone makes the trip worthwhile.
From Mount Etna to the wine region, there's so much to see in Sicily. It's played an important role in history too, having been ruled by different empires from the Greeks to the Romans.