Sitges Pride 2019 is guaranteed to be one of the best Pride events in Europe. Beginning on June 1st and continuing for ten days, there will be pool parties, boat parties, beach parties and a pretty wild atmosphere both day night. We have some suggestions for how to spend your time in Sitges. We can arrange boat trips, guided tours and other excursions to suit your needs.
Enjoy Sitges Gay Pride 2019 in style with Out Of Office. Advanced booking recommended.
Event dates: 1st June 2019 – 10th June 2019. Main parade 9th June 2019.
Itinerary Breakdown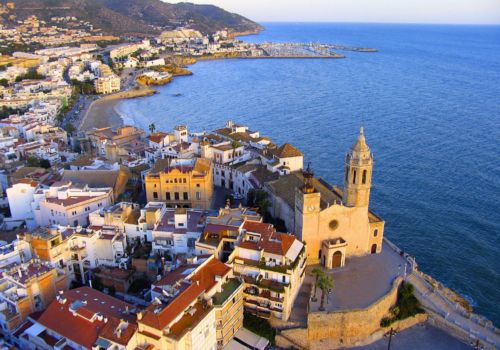 Day 1
Welcome to Spain! Upon arrival at Barcelona airport, we'll arrange a private transfer to your Sitges hotel and check­in.
In the afternoon, there will be time to explore at your own pace the historical centre of the town, the long beach and the beautiful seafront promenade. You'll notice that the centre of Sitges is full of gay bars and rainbow flags. The scene is very open and integrated. You'll see same-sex couples holding hands wherever you look.
The gay beach is also worth exploring. It's very easy to access and quite eye-catching, so to speak.
The opening party will take place throughout the day and into the evening. You'll probably end up having a drink on the terrace at Parrots – a great spot for people watching.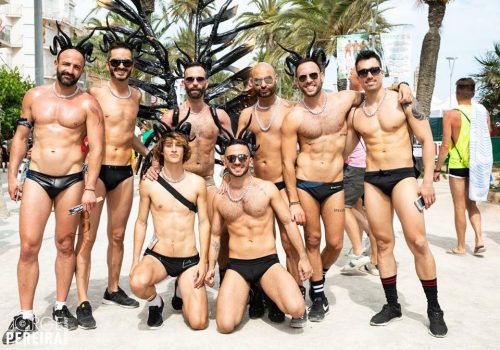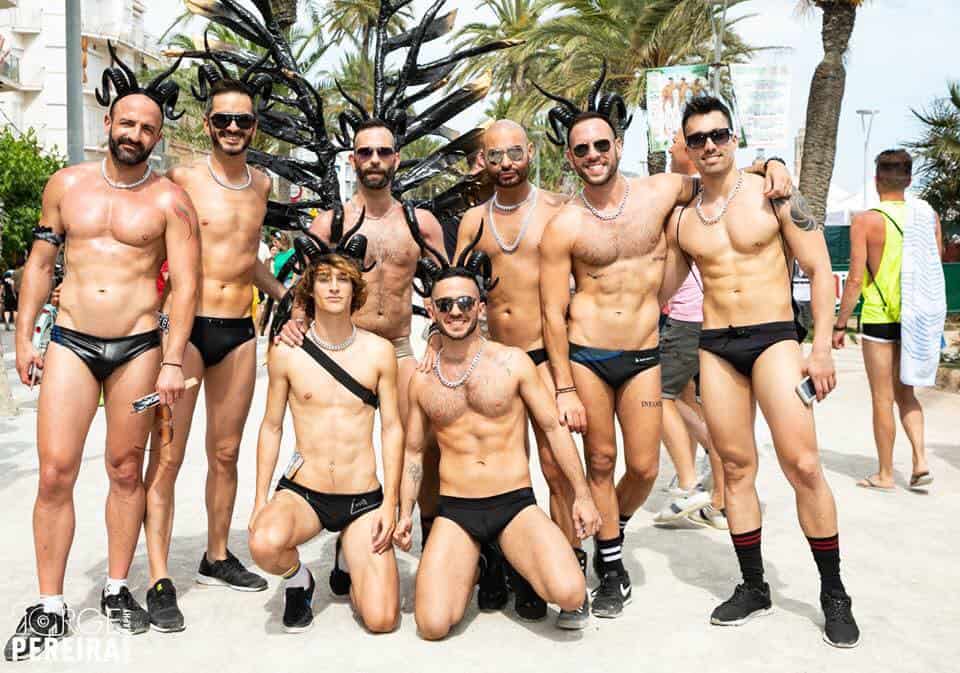 Day 2
Today is the second day of Sitges Gay Pride 2019. You may wish to pace yourself and have a hearty breakfast.
In the morning, we would recommend that you take a private or a group walking tour to discover Sitges lifestyle and history. If you opt to take a tour, our local guide will walk you through the streets of Sitges and explain to you how this fishers' village has become one of the most popular destinations for LGBT groups. Sitges gay history dates back to the late nineteenth century with the arrival of artists who discovered and settled down in this delightful place.
A foam party will be taking place in the evening.
Day 3
Located between the sea and the mountains, the city of Sitges offers a wide variety of leisure activities to visitors such a hiking tour to the Buddha temple on top of the Garraf Natural Park or a visit to the small coves of clear turquoise water, an ideal spot for nudists.
The Mediterranean Sea is a paradise for watersports and outdoor activities. So, of course, we could include a snorkelling tour, a paddleboarding experience or a sailing trip along the coast to discover the Mediterranean coast from a different perspective, or to have a charming dinner on the boat (a cook can even go with you and cook for your onboard a typical Spanish paella).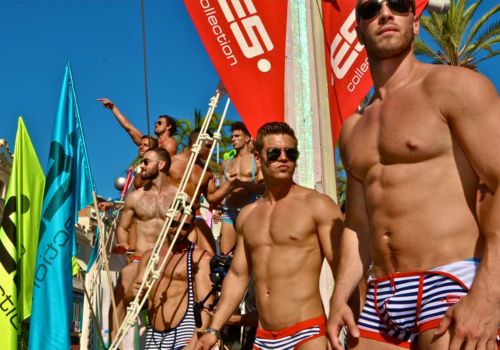 Day 4
There will be different parties happening day by day depending on which dates you choose. The centre of Sitges and the seafront are guaranteed to be buzzing whatever days you choose to go.
At night, you can continue having fun in the Underwater party at Bunker, one of the largest clubs in Sitges right in the heart of the village or enjoy the ADDICTED sexy show with amazing concerts, open-air DJ sets and a light show.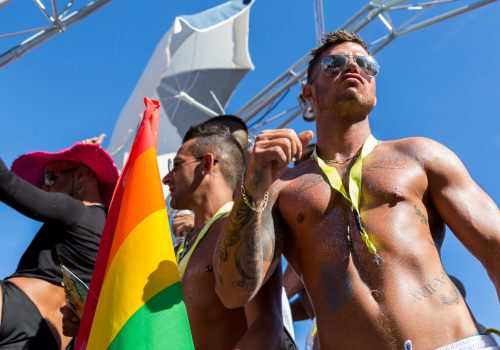 Day 5
A Pool Party will be taking place and it's always one of the most popular events during Sitges Pride. Limited tickets are available for this event.
The village opening will also be taking place, welcoming in 5 days of live entertainment. The open-air performances are all free to attend and the atmosphere is always great. You'll see everything here from drag queens to tribute acts.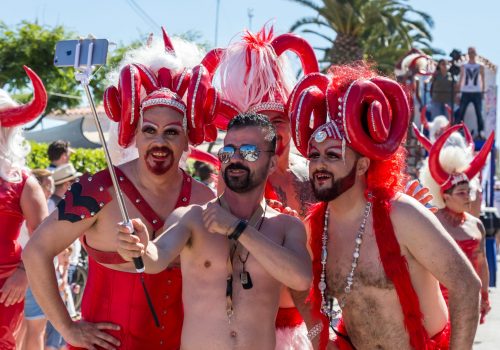 Day 6
Today, you could continue exploring Sitges lifestyle and festivities or discover with a guided tour the well-known wine of the area. We could arrange for you a half­day tour to a cava cellar. A wine expert will show you the process of cava production. Of course, cava tasting and a guided visit to the cellars is included.
The Poseidon boat party will be taking place today. Take to the sea with a group of shirtless men and see where the mood takes you. In the evening the centre of town will be full of action.