Taiwan is a small island nation famous for its beautiful hot springs resorts and dramatic mountainous terrain. Taipei, the country's capital in the north, is known for its busy night markets and street-food vendors as well as hosting Asia's largest gay pride parade – Taipei Pride. Taiwan is also home to the famous Sun Moon Lake – the east side resembles a sun while the west side resembles a moon.
Taipei has one of the biggest and best gay scenes in Asia. Taiwan became the first country in Asia to legalise same-sex marriage.
More Trips to Taiwan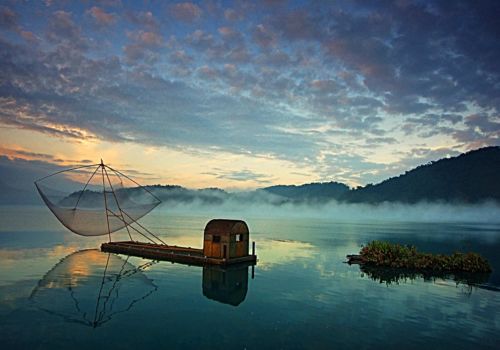 Tailor-Made
Taiwan is a country of extraordinary beauty – from its beautiful landscapes to its towering mountains to the famous Sun Moon Lake. Taroko's stunning limestone gorges plunge deep whilst at Sun Moon Lake you'll feel at one with nature as...
Luxury Hotels in Taiwan
Getting to Taiwan
Taipei is the main city in Taiwan and where the bulk of international flights head to. In the North of the island there are also other minor domestic airports that can be reached from other Asian cities.
General Information
Not somewhere you would think about visiting on your next trip but there is no reason Taiwan shouldn't be the destination for your next adventure. With a modern vibrant capital city which contrasts the rural authentic outskirts, visiting Taiwan will give you a varied experience. Visit the sun moon lake and take in the tranquillity whilst walking around this scenic lake.
After this, head to Tainan which is the oldest city in Taiwan. Here you will find Anping Fort which was built in 1624 by the Dutch. Drive to Kenting which is home to some of the most stunning tropical beaches in Taiwan. Refuel yourself and soak up the vitamin D before heading to Taitung which is considered to be Taiwan's last unspoilt area.
Due to its coastal location, the weather has formed several interesting landforms. Head to Taroko next which is home to the Taroko National Park. The dramatic landscape is stunning as you see the deep ravine which has been carved by the river. This is a popular walking and hiking spot due to the varied landscape and multiple trail options.
What Everyone Does In Taiwan
If you want the best skyline views of Taipei, the capital city, then you must head to Taipei 101 which used to hold the world record for the world's tallest building. It towers at 508m and has a viewing platform at the top which you can purchase tickets for.
What Some People Do In Taiwan
Wulai can be found up in the mountains about 25km south of Taipei. It is known for being a bit of an urban jungle, but the authentic messiness gives you a taste of true Taiwan. Here you will find spectacular waterfalls, beautiful rivers and it's also great for birdwatching.
What No One Else Does In Taiwan
In the Nantun District visit the rainbow village. Yes you read that correctly and yes it's exactly as it sounds. The entire village has been painted different colours, the ground, the buildings, everything!
From the Blog
Highlights of Taiwan
Asia is becoming an increasingly popular destination for LGBT travellers. Just thirty years ago, most of Asia – aside from Japan – was poor. Now Asia is catching up economically with Europe and America. China's economy will probably become the

Taiwan is soon to become the first Asian country to legalise same-sex marriage. The high courts officially announced today that the current law which states a marriage is between a man and a women is unsound. The court ruling said