This resort was one of the first 5 star properties in The Seychelles and it is very obvious why. Its luxurious surroundings, elegant hotel and attentive staff make it stand out. During your stay, enjoy elegant spacious suites, delicious cuisine and specialised spa treatments. Explore this wonderland and you will never want to leave! If you are looking for a secluded tropical escape, then look no further.
Call our travel experts on
+44 (0)20 7157 1570
Highlights
Cost Category: Gold

Wi-Fi
Air con
Pillow selection
Spa
Room Options
Junior Suite
The Junior Suites are set in the luscious gardens. The shore line is 15 metres from your doorstep! All suites have gorgeous large bathrooms, a private dining area and a comfortable yet luxurious bedroom.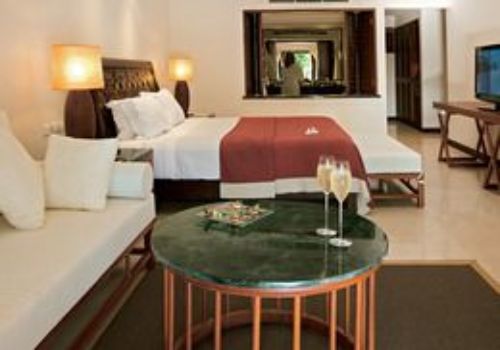 Senior Suite
The Senior Suite provides you with even more space to lounge around in. Each suite has a large living room, large sleek bathroom in which you can enjoy the whirlpool bath. There is also a separate shower. Enjoy either a double sized terrace or balcony and a choice of pillows on your arrival!
Villa
The Villas at Constance Lemuria are quite something. During your stay in the Villa, you will enjoy a private pavilion, private chef service and the option to have an in-villa barbeque service. The Villas also have a large master bathroom and a gorgeous spacious bathroom. The Villas are located in a private garden with direct beach access.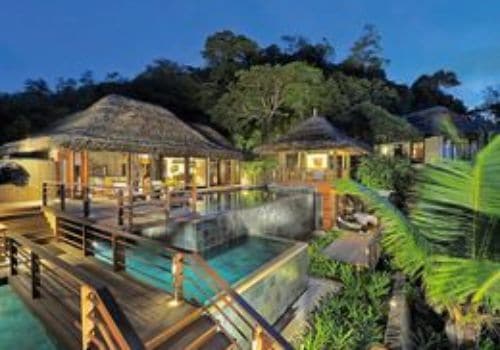 Presidential Villa
These top of the range villas are sure to impress including all of the above and more! Enjoy the combination of ultimate luxury and comfort. The Presidential Villas are equipped with a private pavilion, 3 multi-level private pools.
The Villa has 3 bedrooms, each with an en-suite. You will also enjoy the luxury of a private beach! The master bedroom has its own terrace looking out onto the beach and is decorated with majestic furnishings which are carried throughout the villa.
Sounds good? Call our travel experts:
+44 (0)20 7157 1570
More Information
Food And Drink
The restaurant at Constance Lemuria produces outstanding cuisine, which is sure to dazzle you.
You will be spoilt for choice by the wide range of food served at the buffet every day for breakfast and dinner. There is a delicious a la carte menu for lunch. Food options for dinner include Indian, Italian and Asian specialities.
There is also a special themed night once a week.
Additional Activities
Golf 
Enjoy the stunning 18 hole golf course. The immaculately kept grounds will make your golfing experience like none other.
Spa 
If you fancy the ultimate relaxation experience, head over to Lemuria's private spa. Here you can enjoy a range of treatments. It is the perfect place to relax and rejuvenate. The spa includes a sauna, plunge pool, steam bath, Jacuzzi and gym.
Diving 
If you want the perfect Seychelles experience, try out the diving tours at Constance Lemuria. Discover the gorgeous coral reefs and underwater life that lies below the sea. There are also PADI and CMAS diving courses available on request. Whether you are a beginner or an expert, the hotel diving team want you to have the best experience.