From windmills to incredible beaches and amazing sunsets, Mykonos has something for everyone.
---
Explore the incredible island of Mykonos with this comprehensive guide to the top things to do and places to go. Mykonos is an island paradise with something for every traveler. From breathtaking sunsets to vibrant beaches and charming windmills, there are plenty of activities to enjoy while visiting this beautiful destination. Discover the top things to do in Mykonos.
The windmills in Mykonos
One of the most iconic symbols of Mykonos is its picturesque windmills. The Windmills of Kato Mili are one of the most popular attractions on the island and offer stunning views from their highest point. They also make for some excellent photo ops and serve as a reminder of the island's unique history. Be sure to take some time during your visit to admire these magnificent structures.
These seven windmills have stood tall in Mykonos since the 16th century and played an integral role in milling grain for the locals. The views of Little Venice, the picturesque harbor and Mykonos town at sunset are particularly noteworthy. It's also a popular spot to catch the famous 'Mykonos breeze'! Make sure to get there early in the day or around sunset to avoid the crowds and take in all of its beauty. And don't forget your camera.
Party in Mykonos
Mykonos Town is renowned for its nightlife and features a wide array of lively bars and clubs, ranging from traditional terraces to vibrant music venues as well as plenty of gay bars. Spend the night dancing your way through town, sipping a delicious cocktail or two, and making some fantastic memories. It's also the perfect place to meet other travellers and celebrate life.
Mykonos is known for its vibrant nightlife, from chill beach bars to lively clubs and rooftop terraces.
For LGBTQ+ visitors, Jackie O's beach club Mykonos is a top-tier destination with its own unique vibe. This luxurious venue is known for its delicious cocktails and amazing atmosphere. Music ranges from EDM and Deep House to chart, making sure there's something to please everyone. Dance away until dawn the Greek way at Jackie O's beach club Mykonos!
This beach club doesn't just offer top-tier music and drinks, it also offers stunning views of the Mediterranean Sea to keep your eyes entertained. It's a great spot for groups of travelers looking for a place to party. Regular drag acts perform as the sun goes down. With an outdoor terrace and sunbeds, you'll be able to soak up the Greek summer sun during the day before partying the night away. In the summer months, Super Paradise hosts some of the most popular gay parties with world-renowned DJs.
Sunset at Mykonos' Little Venice
Experiencing the world-renowned sunset at Little Venice is a must for anyone visiting Mykonos. It's one of the most popular spots on the island and it's easy to see why. Just take in the breathtaking views from Little Venice as you watch the sun setting over this Aegean paradise. To make your experience even more special, grab a refreshing mojito or a cosy frappe and capture the perfect holiday photo.
Little Venice is the perfect spot to admire the sunset but it is also a great spot to enjoy drinks at any time of day. It's especially popular during July and August when boats are parked in front of small traditional buildings. You can explore the charming streets, buy souvenirs from the locals, and take part in some local street food such as gyros, saganaki and souvlaki. If you're lucky enough you might even be able to catch a band or two playing at night – so make sure to stay for dinner after the sun has set.
Visit Mykonos' Beaches
With its lush, white-washed sand and inviting crystal-clear waters, Ornos Beach is one of the most beautiful places to explore in Mykonos. You can soak up the tranquillity while lying back on the sun bed or take part in some fun activities such as scuba diving or jet skiing. Not too far away you'll find the famous Paradise Beach.
Of course, there's plenty more to explore – from the world-famous beach at Super Paradise, where you'll find Jackie O's Beach Club – to the stunning Agia Anna Beach on the northern tip of Mykonos. Be sure to also visit Agrari Beach, where you can soak up some serenity while admiring its unique landscape of picturesque cliffs and coves surrounded by deep blue waters. Then there's Kalafatis Beach, which attracts a popular crowd but offers plenty of quiet spots too. With so many spectacular beaches begging to be discovered, you'll have no problem finding things to do in Mykonos.
Gay travelers to Mykonos will find an incredibly welcoming island with plenty of bars and beaches to explore.
Explore Mykonos Town
When in Mykonos, don't miss out on visiting the capital city – also known as Chora. Together with its surrounding villages, it's buzzing with life. Picturesque alleys and one-of-a-kind cafes add to the old character of this charming Mediterranean gem. Moreover, you can find a plethora of interesting markets and shops for all your souvenir needs. There are plenty of spots to explore during your visit – from Little Venice and Windmills to traditional churches and more.
Start your Mykonos Town exploration at the port, with its 360-degree view of the Aegean Sea. Take a walk along the beachfront and admire Little Venice, home to some of the most romantic restaurants and colorful bars, starting just before sunset.From there you can take in the quaint alleyways lined with traditional buildings – unique shops, luxurious cafes, and chic restaurants peppering them here and there. Finally, make sure to visit popular spots like Paraportiani Church before heading back to your resort for some well-deserved rest.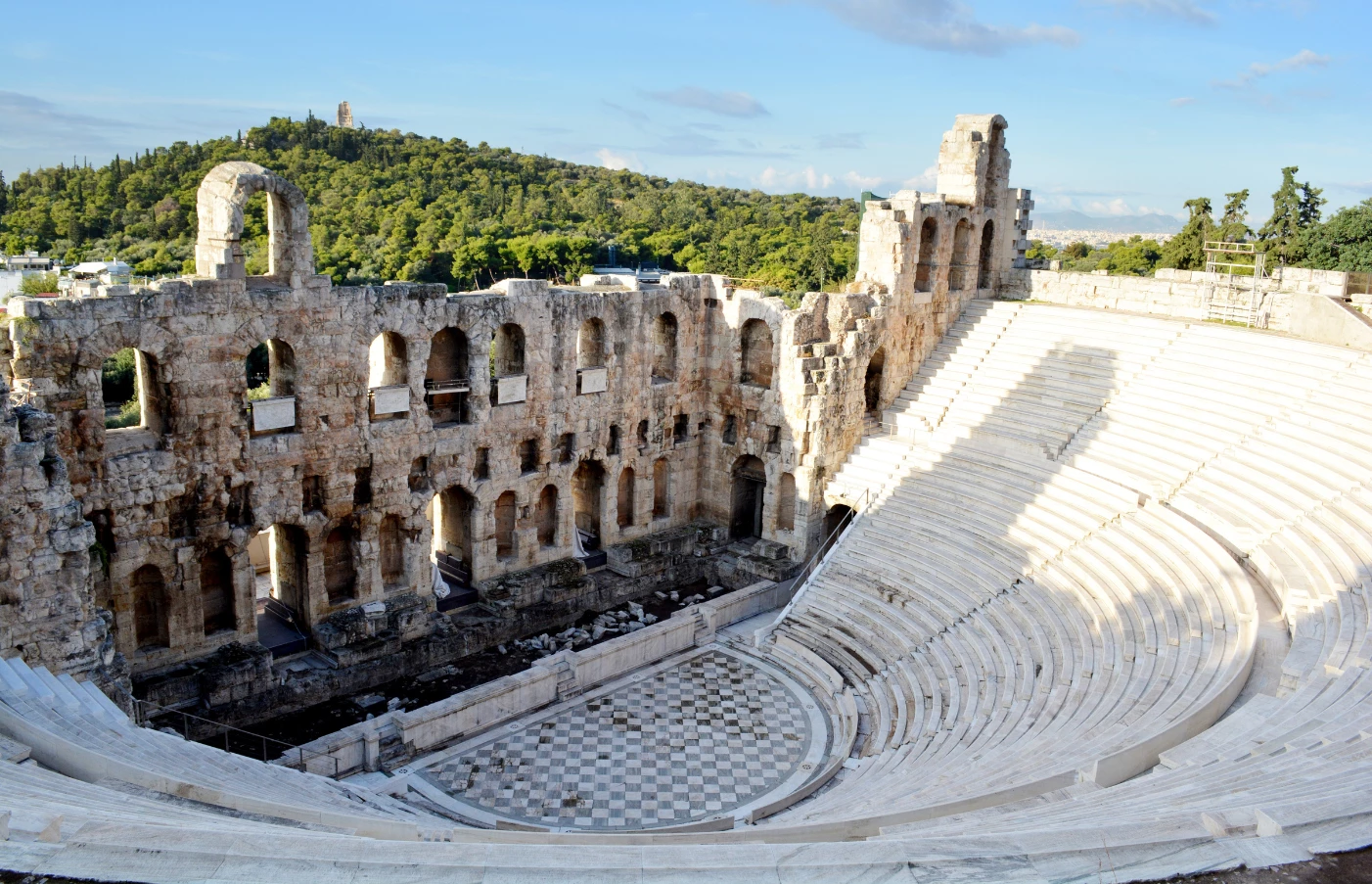 Athens and Mykonos
Tailor-Made
The itinerary allows you to explore both historical Greece and relax in the renowned Greek Island of Mykonos. Visiting the highlights of Ancient Greece, you'll spend time in the heart of gay Athens before heading by boat to explore and...