A truly unforgettable experience, South Africa really has it all: sun, sea and the adventures of a lifetime. Africa's most alluring golden beach lies in wait for pure relaxation in Plettenberg Bay, whilst the lush winelands in Stellenbosch and Paarl provide relaxing picturesque views, as you while away the hours with top-quality wines from the very vineyards you overlook.
Luxury establishments can be found all over the port city capital of Cape Town, where you can board a cable car to climb to the top of Table Mountain which towers above. A thirst for adventure can be quenched through one of South Africa's magical iconic safari trips, where you will catch views of the incredible 'Big 5' game and more, including big cats, hippos, giraffes and rhinos.
Best South Africa Trips
All South Africa Trips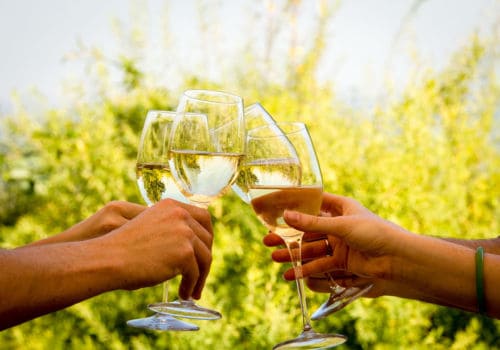 The itinerary is perfect if you're looking for a more boutique experience of South Africa staying in two of the country's finest boutique hotels. Spending five days at the luxurious and small Kensington Place on the slopes of Table Mountain,...
Best South Africa Hotels
From the Blog
Gay Group Trip: South Africa Safari
Do you think a view is best enjoyed with a glass of wine in hand? How about a glass of wine handpicked by yourself following the chance to taste endless flavour pairings? A holiday doesn't get much sweeter than spending

Every travel lover has that daydream that involves clicking your fingers and being transported to an unnamed paradise. You're fanned, fed grapes, you run along a pebble-less beach in slow motion. For the slightly more rational dreamers, a private jet materialises with

The paysage Let's get this one out of the way at the beginning. Famed for its incredible scenery, there's a reason why so many movies are filmed there. Just watching The Piano makes us want to grab the nearest musical
Getting to South Africa

Fly to either Cape Town or Johannesburg direct from a number of international airports. You'll also find flights for an onward journey to places such as Mauritius.
Further Information about South Africa
South Africa is a diverse country which offers a wide range of holiday choices. From a South African safari to sampling fine South African wines in the vineyards of Stellenbosch and Franschhoek, the country offers something for everyone.
Most people start in Cape Town where you can visit the iconic Table Mountain and Robben Island, where Nelson Mandela was imprisoned for eighteen years of his incarceration. With beautiful beaches and stunning views, the city is a cosmopolitan haven.
Then pick up a car and head into the winelands to spend a few nights in quaint accommodation ensuring you sample the finest South African wine from the very vineyards in which they are produced.
Driving the Garden Route is also a popular South African holiday idea. With its incredible coastal vistas, it's impossible not to be seduced by the stunning natural beauty. Enjoy South African wildlife, beaches and beautiful lakes and lagoons alongside majestic mountain landscapes that make the Garden Route a bucket-list experience.
No South African holiday would be complete without experiencing a traditional South African safari and game drive. The sheer range of South African wildlife on offer means that finding a quaint resort to enjoy a your favourite cocktail as the sun sets is not optional, it's a must.