Luxury tailor-made travel
We are experts in gay holidays and LGBT travel. No matter who you love, we believe that you should be able to explore the world as freely as possible. From gay honeymoons to the best gay holiday destinations, we know our stuff. The Out Of Office concierge team includes destination experts who can offer you the best gay travel advice based on where you want to go.
We're firm believers in opening the world to all and that means sometimes you may want to travel to places where being gay is not quite as acceptable as at home. We understand this - indeed we've experienced it ourselves and so our experts will always offer open and honest advice on a destination. From the Maldives where it's illegal to be gay but the hotels we work with offer honeymoon benefits to same-sex couples, to liberal and welcoming countries like Canada and Spain, between us we've covered almost every corner of the globe.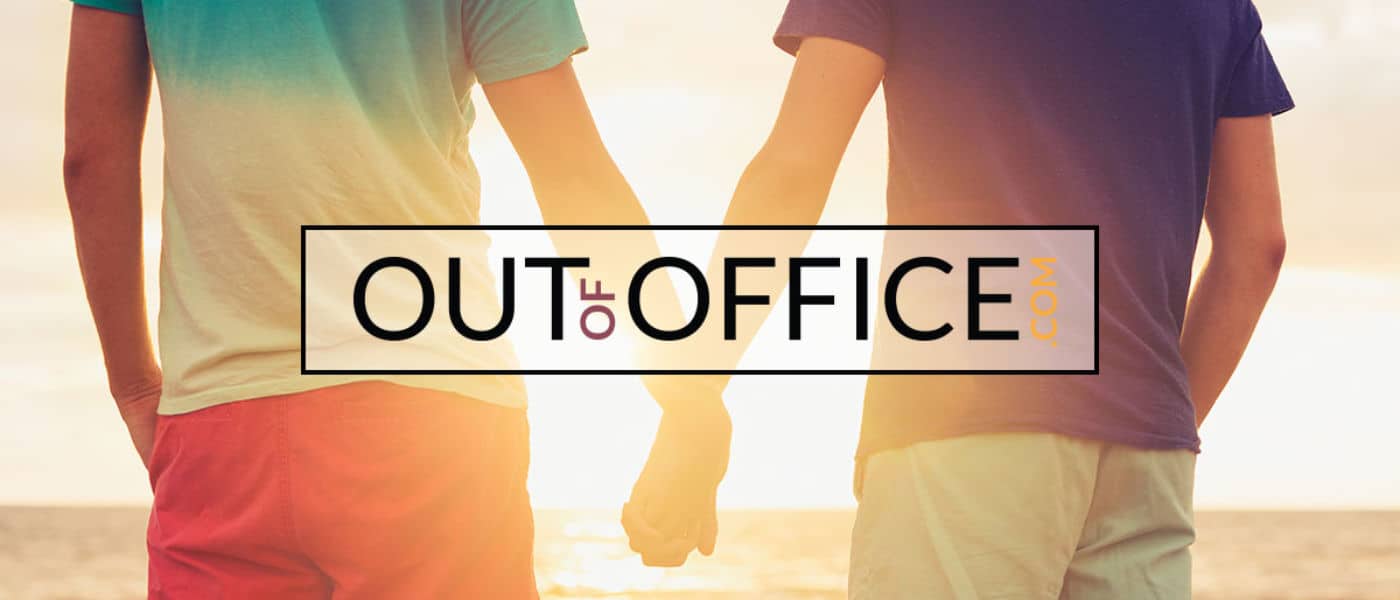 Best Gay Destinations
We are the experts in helping clients find the best gay friendly holidays for them. We're full of great ideas and know the world inside out. It's often hard to pick a destination - after all there are so many to choose from, but we've put together our list of the best gay destinations in order to inspire you.
Even though same-sex marriage is not yet legal, Thailand is a very gay-friendly destination. The list of things to do and see is almost endless, from the buzzing city of Bangkok to the beautiful beaches in Phuket.
A cosmopolitan Greek island of Mykonos is renowned for being a haven for gay travellers. With a number of bars and beach clubs, the island was famous as a destination loved by former First Lady Jackie Onassis - indeed there are two bars named Jackie O's after her. The season runs from May to September and the town's quaint tavernas and bars will ensure you are spoilt for choice when it comes to entertainment.
Now that same-sex marriage in Australia is legal, Australia is one of the most LGBT friendly destinations in the world. With Sydney hosting its annual Mardi Gras celebrations. Head down the East coast and visit Gold Coast, Melbourne and Adelaide and for the adventurous check out the Great Barrier Reef and Ayers Rock.
Known for being very gay-friendly, Barcelona is one of Europe's most cosmopolitan cities with the gay district Eixample. Sitges is just south of Barcelona and is the perfect addition if you are looking for some beach time. With lots of gay bars and clubs, there is plenty going on in the evening.
A fantastic two-stop holiday and great if you are looking for a city experience along with some beach time. Key West is also one of the United States most gay-friendly destinations.
One of the USA's most progressed states when it comes to LGBT rights and has one of the largest gay communities in the world. There is lots of sightseeing to do in San Francisco including a trip to the Golden Gate Bridge and a visit to Alcatraz Island.
Canada was the third country in the world to officially legalise same-sex marriage in 2005. It is a fantastic country to explore, from the rocky mountains to Niagara Falls, to the vibrant city atmosphere in Toronto.
Filled with awesome geological features including waterfalls, glaciers and volcanoes and also a very gay-friendly destination. Head here to see the Northern Lights, or a trip to the natural thermal Blue Lagoon spa.
Gay Honeymoons
Your honeymoon is supposed to be the holiday of a lifetime and we understand planning it can be stressful in itself, but for same-sex couples there are even more details which need to be considered.
Well, that is where we come in. We have handpicked hotels to ensure all our same-sex honeymooners will have a hassle-free experience. Even to destinations where travel for same-sex couples might be tricky, we always provide you with the best honeymoon advice. Leave the logistics to us, simply tell us what you are looking for and what interests you and we will create you a tailor-made honeymoon and bespoke itinerary which to suit your needs and wishes. Working with our travel concierge team, we will keep tweaking your itinerary until it's perfect.
It can be hard selecting the best honeymoon destination if you and your partner want something different. Twin-centre honeymoons are a great solution. For example, Sri Lanka and the Maldives will give you the culture and exploration along with some relaxation and beach time. The Maldives isn't traditionally seen as gay-friendly but the properties we've handpicked offer honeymoon benefits to all couples.
South Africa and Mauritius also provides a perfect multi-centre honeymoon. The combination of South Africa's game reserves and its stunning Garden Route can be paired with a week of luxury and sunbathing in Mauritius.
For pure relaxation, then Riviera Maya in Mexico is a fantastic destination. It is home to some of the best gay-friendly hotels, which are the epitome of luxury. Our favourites include Secrets Akumal Riviera Maya which has swim up accommodation giving you direct access to the pool.
If you are looking to go that one step further and have your gay wedding abroad, then our favourite destinations include Bora Bora where we can organise a romantic sunset beach ceremony. Stay in a luxurious overwater bungalow and enjoy having the ocean on your doorstep. Alternatively, head to Riviera Maya in Mexico for your wedding ceremony and then stay in one of our top gay-friendly beach hotels.
One of the most frequent questions we get asked is "Do I need to change my passport name before my honeymoon?". It's one of the most important things to remember when planning your honeymoon to ensure you don't book your trip in the wrong names. If you are changing your names when you get married then you will need to ensure your passports have the correct names on them.
For simplicity, we recommend that you book your honeymoon in your pre-married names and then change your passport when you return from honeymoon. It saves a lot of added drama if you were to turn up at the airport and then not be allowed to board your flight on the most important holiday of your life!
Find out more on our dedicated gay honeymoons page.
Booking with OutOfOffice.com
Gay Vacation Ideas
We've handpicked our favourite gay destinations and honeymoons so that you can be inspired for your next trip. Our expert concierge team are always on hand to help guide your decision and to inspire you with new ideas all the time.
Gay Travel Laws
With the law relating to same-sex marriage and other pertinent laws changing in countries worldwide on a regular basis, it's important to ensure you are fully briefed on a country's laws, customs and regulations before you travel.
At Out Of Office, we ensure that all our clients are aware of the local laws and customs in as much detail as necessary before your trip. There are some destinations which we advise clients to steer clear of for their own safety. Luckily they are few and far between but we believe in being up front about where we recommend and where requires more caution.
There are many destinations where the reality is somewhat different to the law. For example, in the Maldives it is illegal to be gay but we have handpicked a number of properties that we are proud to say can offer honeymoon benefits to gay couples. Staff are well trained and you'll be surrounded by many western couples also enjoying their honeymoon.
You do of course, need to be aware that not every destination is suitable for gay travel. We regularly get asked where it's illegal to be gay. Every page of our website provides up-to-date information on the law in a destination that is regularly updated. These range from a country's same-sex marriage law or whether it is legal to be gay when on holiday.
We ensure you understand the laws before travel, but we believe that it's always best to be honest with our clients. Unfortunately, it would be impossible for us to guarantee that you will be encounter-free on your trip, but we also recognise that most gay people are used to dealing with certain prejudices and that by being aware about the laws in a country our clients can be mindful of the issues before they arise.
For example, it might be that in some places we advise you that it isn't safe for a gay couple to hold hands or show any public display of affection. Indeed, in some countries this is frowned upon for straight couples as well. A good example of this is, again, the Maldives. We would suggest that our clients don't make reference to being a gay couple at the airport in Male, but that when you reach your resort it becomes a lot easier and you shouldn't encounter problems.
When travelling as a family, it's also important to ensure that you have the correct documentation with you pertaining to your children. Some countries will only recognise one parent as the legal guardian and it's important to always get the most up-to-date advice from the relevant authorities such as the Foreign Office if you are a British citizen or the local embassy for your country in the relevant destination. If you have adopted a child, it's important to carry the adoption papers with you at all times and seek legal advice where necessary.
As with all our trips, it's a prerequisite that you have adequate travel insurance for the holiday you book.
Best Gay Honeymoons
Choosing the perfect gay honeymoon destination can be difficult but it's what we specialise in at Out Of Office. We've chosen our most popular gay honeymoon destinations for you and your partner to get inspiration.
Bora Bora is in the middle of nowhere but if you visit here then you will be rewarded with an unbeatable tropical paradise. Bora Bora is home to some of the world's best overwater bungalows and it's also somewhere where gay marriage is legal and so is one of our most popular gay honeymoon destinations.
A great honeymoon itinerary if you want to explore multiple islands. Start in Athens where you can spend a few days exploring the Parthenon, the Acropolis and the city. You can then fly to Mykonos and Santorini and experience each island's unique charm and character. The Greek islands are known for being very welcoming to the gay community with some of the best bars found in beautiful Mykonos.
Fly into beautiful Cape Town in gay-friendly South Africa. Perhaps the country's most cosmopolitan city, you can then drive through the winelands and head onto the infamous Garden Route, which includes a stunning coastal drive. End your time in South Africa with a visit to one of its many game reserves to experience the big five before finishing your honeymoon with a week in tropical Mauritius where you can relax and unwind in a welcoming resort.
The first South American country to legalise same-sex marriage, and is one of the most cosmopolitan countries in the world when it comes to LGBT rights. Not only is the capital city Buenos Aires very gay friendly, but as a country it covers everything from the stunning nature and scenery in Patagonia to the majestic Iguazu falls. From here you can then cross the border into Brazil and head to Rio De Janeiro which is filled with lots to do.
Start in Sri Lanka and experience the unique culture and incredible nature. From the breathtaking Sigiriya rock fortress to the incredible wildlife at Yala National Park. Catch a short flight to the Maldives for a week of sun soaking and relaxation.
Riviera Maya is the best honeymoon destination if you are looking to completely relax and leave all responsibility behind. We have plenty of beautiful five star recommendations in the area with large resorts or boutique properties to choose from. Make sure you visit the Mayan ruins when in the area of both Tulum and Chichen Itza.
Gay Group Holidays
We realise that lots of people like travelling alone but also knowing that they will meet people on their travels. That's where our gay group holiday service comes in. We have access to hundreds of group departures throughout the year which are ideal if you are looking to join a group of like-minded guys to travel to incredible destinations worldwide.
Gay group holidays are perfect if you are a gay solo traveller looking to meet new people and explore incredible destinations. We cover everything from adventure group trips to Peru to group yoga retreats to Italy.
The great thing about group travel is that you have a gay guide with you the whole time who is there to show you the destination from a local's perspective. Some people prefer the security when travelling in a group, especially if you are travelling to tricky destinations or places where it is illegal to be gay. Everything is organised and planned in advance by an expert, giving you more time to take in the experience.
For most group trips, you will share a room with another person. However, if you prefer more privacy you can pay to have your own room for a small supplement.
Browse our selection of gay group trips.
Gay Vacations
Out Of Office was set up with one goal - to make LGBT travel better, easier and more accessible. If you are looking for LGBT holidays then look no further. For years gay travel has been notoriously poorly serviced by a slew of companies and we're here to change that. Everything you see on our website is there as inspiration to help give you ideas for your next gay holiday. We specialise in luxury tailor-made holidays and there are lots of ideas to consider depending on what you what to get out of your holiday.
If you are looking for a gay adventure holiday then there are lots of destinations you can consider. From Australia and New Zealand to Vietnam and Cambodia, we tailor-make gay holidays from scratch and make the impossible, possible.
We have some great gay city break destinations if you are looking for a weekend getaway. Barcelona is a very gay friendly destination and is a wonderful city to explore. Discover the works of Gaudi dotted around the city and head to the famous Sagrada Familia. In the evening there is plenty to do and the gay district, Eixample, has loads of gay bars and clubs. Other great city breaks include Madrid, Berlin and Amsterdam.
Gay group holidays are great ways to travel if you are a solo traveller looking to meet like minded people whilst exploring incredible destinations. One of our best gay group holiday destinations is Peru, where you can venture on the Inca trail to Machu Picchu and explore the cities of Cusco and Lima which are rich in Peruvian culture and history. Costa Rica is also a great destination if you are looking for adventure where you can explore the rainforest and the volcanic national parks. A gay group vacation is a great way for those looking for a gay singles holiday to meet other people and is especially appealing if you are a gay solo traveller looking to join others.
A lot of our clients like to go on a gay cruise or sailing. It's a great way to explore a selection of destinations on one trip. From the Galapagos Islands to the Caribbean we cover a wide range of destinations as well as offering gay river cruises. You'll find some gay only cruises but we also work with the world's major cruise lines if you are looking to travel to a destination that those itineraries don't cover. Again it's a great way to travel if you are a gay solo traveller as you are likely to meet others and mingle with like-minded people.
If you are looking for a gay sailing holiday then there are several options to consider. If you have a group already, we can organise a private boat charter with a gay friendly skipper. Alternatively if you are a solo traveller or a small party, then we have lots of gay group sailing departures to destinations all over the world including Greece, Croatia, Italy and the Bahamas. Again, you will have a gay skipper on board who will guide you throughout the holiday.
With hundreds of ideas, you're bound to find something that you like and if you don't then you can send us a general enquiry and we'll be able to build the perfect gay holiday itinerary for you.
Our sister site TravelGay.com is also a great resource if you're looking for the best gay club or best gay bar in a destination.
In this day and age it's easy to book travel online, but it lacks the expert advice and destination knowledge that our team has and can acquire. We have the very best contacts in destinations around the world which have been built up through years of travelling and when it comes to personalised service, Out Of Office is second to none in the gay travel sphere.
We do not charge for our services or for planning your gay friendly itinerary and our prices are competitive to every online booking engine. You'll often find that if you're visiting multiple destinations we are even more competitively priced than if you were to arrange the trip yourself.
For more information about any of our trips, speak to one of our expert team who can help plan your next trip.