Luxury tailor-made travel
We believe everyone should be able to travel the world no matter who they love. We ensure that everything we do is LGBT friendly so that when you are planning a holiday away with your girlfriend or wife or by yourself, every element is approached from a lesbian or gay woman's perspective. We ensure all our hotels are lesbian-friendly and give double beds to same-sex couples along with honeymoon benefits to newlyweds. Whether you are planning a lesbian honeymoon or a romantic getaway with your partner or looking to meet like-minded people on a lesbian group trip we are experts in LGBT travel. The team at OutOfOffice.com are all very well travelled and are there to offer the best lesbian travel advice for your lesbian holiday. For more inspiration, check out our lesbian holiday itineraries.
We believe you should always feel safe and comfortable on holiday and the strong relationships we have and build with selected hotels around the world means that you'll be welcomed.
Booking with OutOfOffice.com
Best Lesbian Destinations
This quaint town located just south of Barcelona is known for its LGBT friendliness. Perched on the seaside, you will find lots of beautiful beaches and boutique hotels. At night the town comes to life with loads of gay bars and clubs. Since it is so close to Barcelona, you can easily day trip into the city for some sightseeing and exploration.
The Greek islands are renowned for being very gay and lesbian-friendly. The island of Lesbos is where the word "lesbian' is derived from. If you are looking for a more substantial itinerary, then island hopping means you can experience a selection of the islands. Mykonos is also a very LGBT-friendly destination.
Known for its cosmopolitan atmosphere and incredible landscape, Iceland is definitely a place to visit if you are gay or lesbian and seeking a different experience. From the majestic waterfalls to the vast glaciers there is so much geological activity waiting to be discovered, we guarantee you will never have a dull moment. It's forward thinking when it comes to LGBT rights which makes it a welcoming destination for lesbian travellers.
This coastal city is an LGBT haven with some of the best gay bars and nightclubs around. Its large LGBT scene will make you feel very welcome if you are a lesbian traveller. Whatsmore, the colourful exuberant atmosphere and diverse culture make it a fabulous city to explore. Combine Cape Town with a trip to the winelands and maybe even a safari.
Located in the South of Florida, Key West is famous for its LGBT neighbourhood with numerous gay bars and clubs. Head here for some sun, sea and relaxation. On your way down, stop at Miami and experience the crazy whirlwind atmosphere.
This vibrant country is a fantastic place to explore if you are a lesbian. With its rich historic culture and authentic landscape, you will find it easy to fill your days with various activities and endless exploration.
One of the most liberal cosmopolitan cities in the world. The Netherlands was the first country to legalise same-sex marriage and its welcoming atmosphere makes it a great lesbian holiday destination. With lots to do and see, fill your days with art gallery visits, canal tours and bicycling!
Located in the state of Massachusetts in the United States, this idyllic coastal town has a reputation for being very lesbian-friendly. The fresh sea breeze and quaint town is a lovely addition to an East Coast fly-drive itinerary. In Provincetown experience the laid-back lifestyle of this quaint seaside town. Ideal when paired with Boston.
Lesbian Honeymoons
We know when it comes to planning your wedding, there is so much to think about. Then when you have the added stress of organising your honeymoon, it can be quite overwhelming. The last thing you should feel when planning a honeymoon is stress, which is why we are here to help you enjoy the experience. Our LGBT travel concierge team are here to guide you every step of the way, and create you the best lesbian honeymoon.
We cover pretty much every destination - from the sunny beaches in Mexico to the incredible sunrises in the Serengeti. We want to open the world to everyone, no matter who you love and understand it can be quite daunting for lesbian couples travelling to destinations where LGBT rights may not be recognised.
For this reason, our team offer honest lesbian travel advice and we have worked hard to gather a selection of hotels worldwide who want to work with us as they believe that everyone should be allowed to travel anywhere. An example is the Maldives, known for its glorious sunshine, heavenly resorts and breathtaking beaches making it a perfect honeymoon destination. Even though it is illegal to be gay, we work with a selection of hotels who believe in the same ethos as us, and welcome lesbian couples like any other guests. We ensure you will receive honeymoon benefits and a double bed and receive special treatment - it is your honeymoon after all.
It can be hard to decide on a honeymoon destination if you and your partner like doing different things whilst on holiday. We are here to find you the perfect solution, and often recommend twin-centre holidays meaning you both get what you want. South Africa and Mauritius is a great example of this. Start in colourful Cape Town, known for its spirited atmosphere and welcoming lesbian scene. Then head to the winelands and experience the vast rolling hills and picturesque landscape. Follow the garden route to Port Elizabeth and visit one of the many game reserves where you can experience wildlife like never before. Your final stop is Mauritius, a beautiful tropical island off the east coast, known for its affluent boutique resorts and unbeatable all-year-round sunshine. This itinerary is great if you want culture and exploration combined with 5-star luxury and relaxation.
Alternatively, if you are a couple who simply love to kick back and relax, then Riviera Maya in Mexico is the perfect lesbian honeymoon destination. With plenty of magnificent all-inclusive luxury resorts to pick from including Secrets Akumal, your stay is sure to be memorable.
Our travel concierge team frequently get asked by lesbian couples "Should I change my passport name before my honeymoon?". It is important all your travel documents are up to date at the time of travel and the name you book with matches the name on your current passport.
We advise waiting to change your passport name until later if your honeymoon is immediately after your wedding day to avoid any complications. You don't want to turn up the airport and be told you can't board the plane!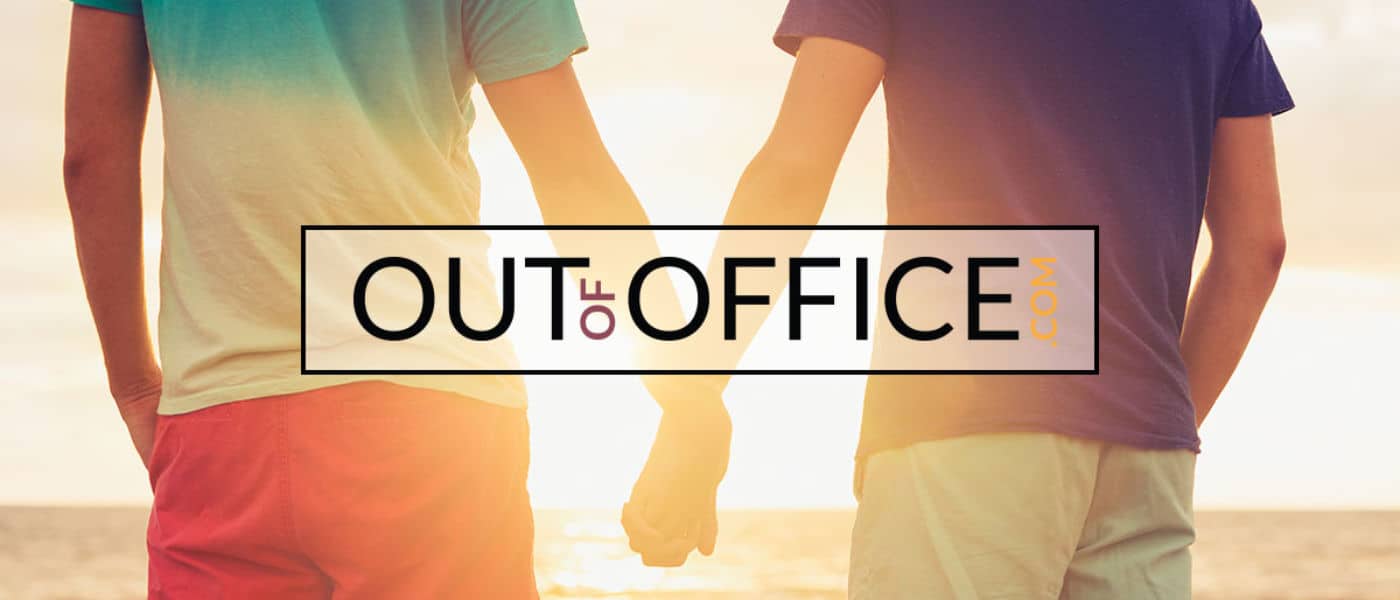 Lesbian Travel Laws
With laws relating to same-sex marriage differing from country to country, it is essential you are given the correct advice. At OutOfOffice.com we are experts in LGBT travel, and therefore are forever refreshing and updating our knowledge on the latest laws in destination. We will always give you the most transparent advice and will never try to hide anything from you. Knowing the reality is important so that you don't get caught in any potential sticky situations whilst abroad. We always try to make your travel dream into a reality, however also believe that if your safety may be at risk that we give you the most honest advice and find you a perfect alternative destination.
It is also important to note that the reality in many countries is somewhat different to its laws. The Maldives is technically under Islamic law, which means it is illegal to be gay or lesbian. However, we have selected a range of hotels who we are proud to say treat same-sex couples like any other guests, offering them double beds and honeymoon benefits.
We want to open the world to everyone. Many lesbian travellers come to us saying they are put off by travelling to certain places as they are worried about other people's judgement. As much as we would like to, we can't unfortunately control other people's perceptions and can't guarantee that you will be encounter-free on your trip, but we also recognise that most lesbian people are used to dealing with certain prejudices and by making them aware of the current laws this will help them to be more mindful when in the public eye. In many countries, personal displays of affection are frowned upon even for straight couples. It is about respecting the culture you are experiencing, even if it does mean you can't hold hands with your partner. Being gay in the Maldives has the potential to be tricky and so we advise you don't hold hands in the airport. In the resort it becomes a lot easier.
If you are a lesbian couple and are travelling with your children, it is important you have the necessary documents with you when travelling. Some countries will only recognise one parent as the legal guardian. If you are unsure which documents you need, contact the Foreign Office if you are a British citizen or the local embassy for your country in the relevant destination. If you have adopted a child, make sure you carry the adoption papers with you at all times.
As with all our trips, it's a prerequisite that you have adequate travel insurance for the holiday you book. Whilst we do not sell travel insurance at Out Of Office, we partner with Emerald Life who offer the service.
Best Lesbian Honeymoons
This French Polynesian island is perfect for a honeymoon, surrounded by incredible tropical lagoons and stunning beaches it is the perfect lesbian honeymoon destination if you are looking to maroon yourself on an island for a short while. If you are the type who gets bored easily, then island hopping is a great solution. Visit Bora Bora, Moorea and Tahiti and experience each island's character.
Riviera Maya in Mexico is the perfect destination if you are looking for an all-inclusive lesbian honeymoon. We work with some of the best resorts in the area including the adults-only Hotel Secrets Akumal. Known for its lesbian-friendly atmosphere, it is so easy to destress and spend time with your new wife.
Start in Sri Lanka and spend 10 to 14 days exploring the country's incredible sites including the Dambulla Caves, Pinnawala elephant sanctuary, Sigiriya rock fortress and of course the spectacular Yala National Park where you will find some of the world's most interesting animal species. Then head to the Maldives for a week of unbelievable beaches, swanky hotels and gorgeous sunshine.
Head to Cape Town and immerse yourself in the vibrant atmosphere the city has to offer. Known for being very welcoming to the lesbian community and for the good selection of lesbian bars and clubs. Head up to the Winelands and experience the dreamy landscape and taste some of the local wines. Then follow the garden route along the coast and finish with a stay at one of the many game reserves. Witness wildlife like never before as you explore the park via Jeep Safari. Round off your lesbian honeymoon with a stay at a luxury boutique resort in Mauritius.
If you are the type who wants to relax on their honeymoon but gets easily agitated then island hopping is a wonderful solution. Start in Athens and explore the ancient Greek ruins including the Parthenon and the Acropolis. Your next stop is Mykonos, with its stunning beaches and energetic lesbian nightlife. Head to Lesvos, which attracts lesbian travellers from all over the world, tie in your stay with the lesbian festival which is hosted on the island every year. End your lesbian honeymoon with a visit to Santorini, perfect sunsets, stunning boutique hotels and relaxing summer vibes, what more could you want?
Experience the unstoppable city vibes in Miami, this crazy place is totally unique. With its beach city atmosphere, you are sure to have an authentic experience. After your time in Miami, head down to Key West in Florida which is known for its white sandy beaches and laid-back locals. With a large LGBT community, you are sure to feel welcome on your lesbian honeymoon.
Lesbian Group Holidays
Every year on the Greek island of Lesvos, the International Erros Women festival is held. This event celebrates the unity of lesbian woman in a two-week festival. Here you will find parties, talks from inspirational women, and plenty of time to relax on the beach and make new friends. The island of Lesvos is where the word 'lesbian' originated from and therefore the island couldn't be a better location.
Browse our selection of lesbian group trips.
Lesbian Vacations
If you are a lesbian traveller seeking a new adventure, or a couple looking for lesbian honeymoon inspiration, then look no further. Our ideology is to open the world to everyone, no matter who you love. Whether you are looking for a lesbian group trip, or a bespoke lesbian tailor-made holiday we are here to make all your travel wishes into realities.
We have some incredible lesbian adventure holidays waiting to be discovered. From trekking through the Amazon rainforest to abseiling down waterfalls in Costa Rica, we can find you your perfect trip.
The Greek islands are particularly known as a destination that lesbian travellers can meet other like-minded travellers. More specifically, Lesvos (also known as Lesbos) is the most well known lesbian-friendly island. It is actually where the word "lesbian' originated from and now is one of the most popular destinations for lesbian travellers. The annual lesbian festival attracts thousands of lesbian woman from all over the world and is great if you are looking to meet new likeminded women, and maybe that someone special.
We are starting to see a huge amount of interest in lesbian group trips. A favourite of ours is a lesbian cruise. Board your beautiful vessel and spend a week cruising around the Mediterranean with a group of ladies who are all there for the same reason as you - to meet new people and explore fascinating destinations.
You may think that nowadays you can add any kind of holiday to your basket online but what these online booking sites lack is the specific lesbian travel advice. Not only are we price competitive, but you will get a personalised service throughout your booking experience right up until you leave. Your travel concierge is there to answer any questions you may have and create you a tailor-made itinerary.
For more information about any of our trips, speak to one of our expert team who can help plan your next trip.