We specialise in luxury honeymoons and weddings. There are so many great destinations to choose from for the perfect lesbian honeymoon. You'll find many lesbian-friendly honeymoon destinations, even in places you might not associate with being lesbian-friendly.
Our expert team have decades of combined knowledge of planning stunning LGBT honeymoons. From hiking to Machu Picchu to relaxing with a cocktail in hand on a desert island beach, the possibilities are endless.
You can also combine your honeymoon and wedding on one trip. You can opt for a remote romantic island, or a bustling city packed with culture. It really depends what kind of honeymoon you're looking for. Your honeymoon is a trip you want to get right! We can take the stress away and create the perfect honeymoon experience for you. You just have to show up and enjoy the ride.
Call our travel experts on
+44 (0)20 7157 1570
Recommended reading
Best gay honeymoon destinations 2022/2023
Lesbian Honeymoons
French Polynesia

From 8 days - Tailor-made from

£4500

French Polynesia is one of our most popular destinations. It's an unspoilt paradise in the South Pacific. Comprised of over a hundred islands, it's a French overseas territory. One of our most popular itineraries is this combination of Tahiti, Moorea...

View Itinerary

Malta

From 7 days - Tailor-made from

£2950

Plan the perfect gay wedding in Malta. If you're looking for the ideal place to get married in Europe you should certainly consider Malta. This stunning island nation in a Mediterranean archipelago has a rich and turbulent history. From Megalithic temples...

View Itinerary

Greece

From 9 days - Tailor-made from

£3565

Greece is one of the best gay honeymoon destinations. It's packed with history and outrageously romantic settings. Your Greek honeymoon will begin in Athens. Here you'll discover iconic buildings from the ancient world and dine in a top restaurant. You'll then visit...

View Itinerary
Choosing a Lesbian Honeymoon in Europe
The Greek islands are our most popular honeymoon destination in Europe. Naturally, the Greek island of Lesbos is the island historically associated with lesbians. The Greek poet Sappho came from Lesbos and wrote a number of intense romantic poems directed at women she admired. Her poems are among the earliest and most influential works in western literature. The island itself is very romantic and well worth considering. Mykonos and Santorini are the most popular choices for Greek honeymoons.
Malta is Europe's emerging gay destination. In legal terms, it's Europe's most gay-friendly country. Malta is also packed with fascinating culture and history, stretching back to pre-Roman times. Another great up and coming destination in Europe is Portugal.
As well as the romantic islands, you could have a honeymoon in Europe's great cities. London is Europe's only mega-city and it's one of the most exciting destinations on earth. But of all Europe's cities, Paris is the one people associate with romance. You can have the full Midnight in Paris honeymoon experience.
Why Europe?
Explore the great cities
Relax on romantic islands
Discover historic artworks and buildings
Europe is very LGBT-friendly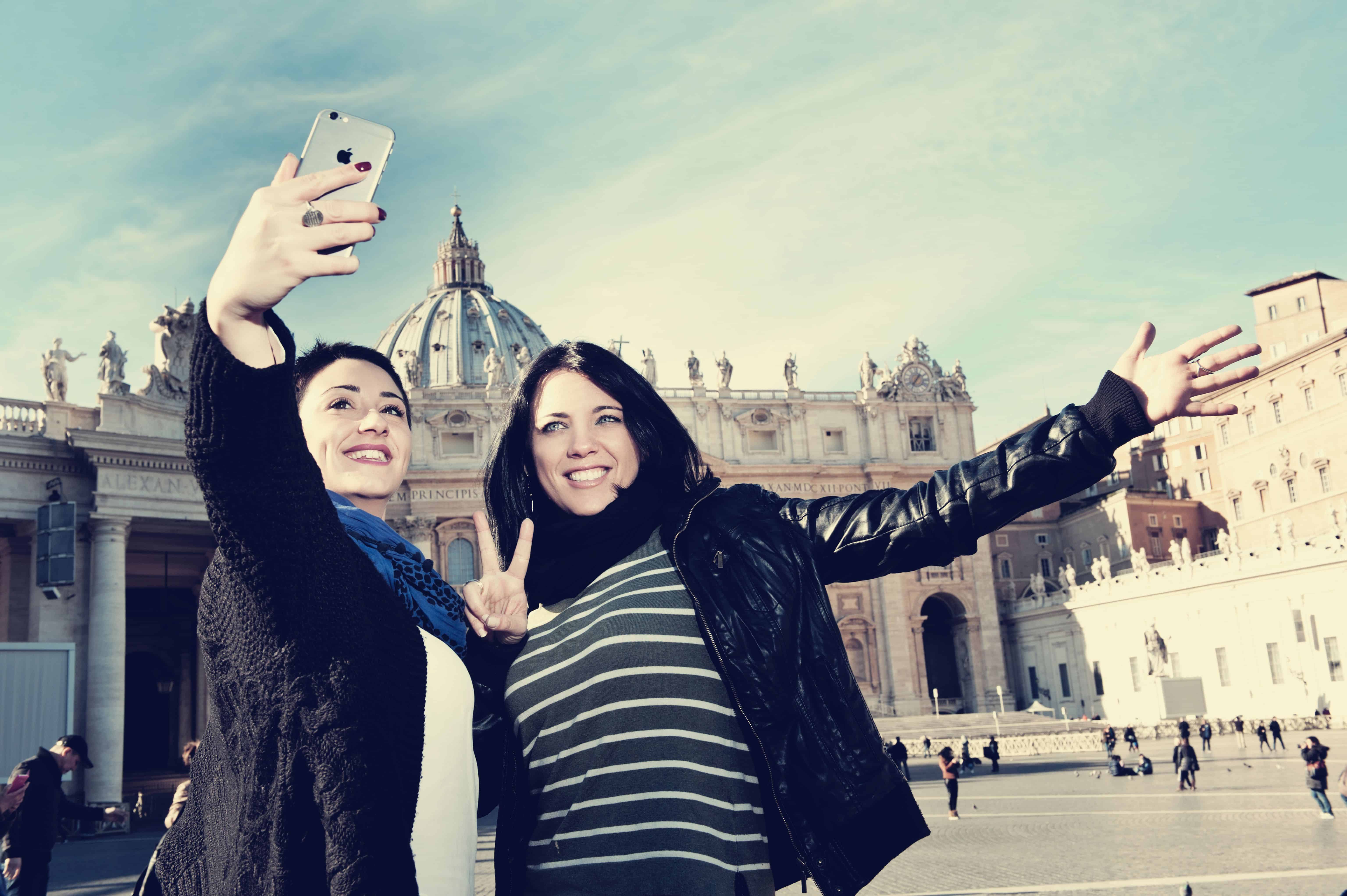 Browse Itineraries
Booking your lesbian honeymoon
Our expert team will create a personalised itinerary for your honeymoon. Find out more about the planning and booking process in our short video.
Lesbian Honeymoon Inspiration
The Maldives is one of the world's most popular honeymoon destinations. You might not associate the Maldives with being particularly gay-friendly. But the Maldives' many resorts are a different matter. The resorts are essentially private fiefdoms. Many are on private islands and they're very westernised. We only work with the most gay-friendly resorts in the Maldives.
For a honeymoon in the USA, New York is always a great choice. America's most iconic city has featured in so many movies. You can live out your real life fantasy in the Big Apple. It's a city that more than lives up to the hype.
Combining South Africa with Mauritius makes for one of our most popular twin-centre itineraries. You can have a full legal gay wedding in South Africa, visit the Winelands and then head out on a safari. You can then have your honeymoon in a luxury hotel in Mauritius.
Lesbian Honeymoons
Combine South Africa with Mauritius
Explore the Greek islands: Lesbos, Santorini and Mykonos
Live out your New York fantasy in the Big Apple